Phonics
Intent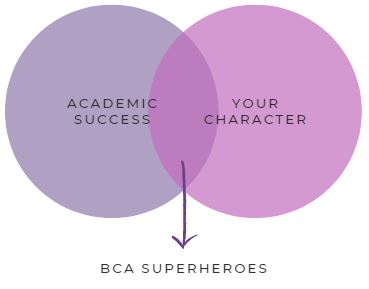 At Bishop Creighton Academy we want every child to be successful, fluent readers and writers by the end of Key Stage 1, and we believe that this is achievable through a combination of strong, high quality, discrete phonics teaching combined with opportunities for developing reading skills.
The systematic teaching of phonics has a very high priority throughout the Foundation Stage, Key Stage 1 and beyond. We acknowledge that children need to be taught the key skills in segmenting and blending to be equipped with the knowledge to be confident readers who are able to comprehend. We also value and encourage the children to read for enjoyment and recognise that this starts with the foundations of acquiring letter sounds, segmenting, and blending skills. These fundamental skills not only hold the keys to the rest of the curriculum but also have a huge impact on children's self-esteem and future life chances. By acquiring these skills, children will become confident readers who will achieve great things as they progress through school.
Implementation

Evidence has shown that a structured approach to the delivery of phonics is the most effective. We have therefore chosen to follow the 'Bug Club Phonics' accredited scheme to support our delivery. Bug Club Phonics supports development of early reading and writing skills and provided a child centred approach to early learning and encourage and develop children's reading skills in an active and exciting way.
Phonics is taught daily to all children in Foundation Stage and Key Stage 1; this supports consistency across the key stage and adopts a multisensory approach that ensures progress for all children. All children receive two phonics sessions each day: once in the morning where a new grapheme will be introduced, followed by a consolidation session in the afternoon. Additional interventions are planned for those children who are working below expected levels. Extra support is also provided to those in Year 2 who have not passed the phonics screening in Year 1. Staff systematically teach children the relationship between sounds and the written spelling patterns, or graphemes, which represent them. Children have regular reading sessions with an adult where we ensure the pupils are regularly practising and applying their phonics knowledge. Teachers regularly assess the children's phonics knowledge using the Bug Club Phonics assessments. These regular assessments inform planning and allow teachers to identify any gaps in learning. The children have reading books matched to their current phonics level which they are encouraged to read regularly at home.
Intervention continues in Key Stage 2 for pupils who have not secured the phonics screening check at the end of KS1 or for those children who arrive with limited English.
Impact
In 2022, 73% of pupils at the academy passed the Year 1 Phonics Screen. This was in line with the national picture (National 75%)
Through the teaching of systematic phonics, our aim is for children to become fluent readers by the end of Key Stage 1. This way, children can focus on developing their fluency and comprehension as they move through the school. Attainment in phonics is measured by the Phonics Screening Check at the end of Year 1. Attainment in reading is measured using statutory assessments and teacher assessments each year.
What is the Phonics Screening Check?
The Phonics screening check is a compulsory assessment that all children in Year 1 in England must take. It is used to assess children's phonic decoding skills. To pass, a pupil must correctly read around 32/40 words correctly. The 40 words in the check are split into sections progressing from simple word structures to trickier words with five or six letters.
The often confusing thing about the screening check is that 20/40 of the words that children are expected to read are 'nonsense words', alien words that have no meaning. This is so that the check tests a child's ability to phonetically decode words and to ensure they don't just know the word in the check already. The aim of the check isn't to test how many words a child can read, but to ensure children have the phonics skills they need to learn new words in the future.
The check is administered by your child's teacher during the designated phonics screening week. The words are the same all across the country. Schools are sent the screening check through the post in a sealed box and teachers are not allowed to open the test until the start of that week. Your child will be scored against a national average which has been 32/40 since 2012. The mark will be told to schools at the end of June and results are shared with your Annual Report.
To find out more detail about the screening check click here