Our Learning - Summer 2014
After a well-earned Easter break, we have come back to school for the final term of the year. It's hard to believe that we have nearly spent a year learning and having lots of fun together in school.
This term we are making the most of the beautiful sunshine by spending lots of time outdoors. Our topic is "The growing gang". We will be learning all about how flowers and plants grow, what plants need to survive and also be planting lots of seeds. Did you know that you can eat some plants?! We have turned our indoor role play area into a flower shop with lots of colourful flowers to buy. Outdoors we have a garden centre and a digging patch. We also have our own raised beds where we will be growing flowers, vegetables and strawberries.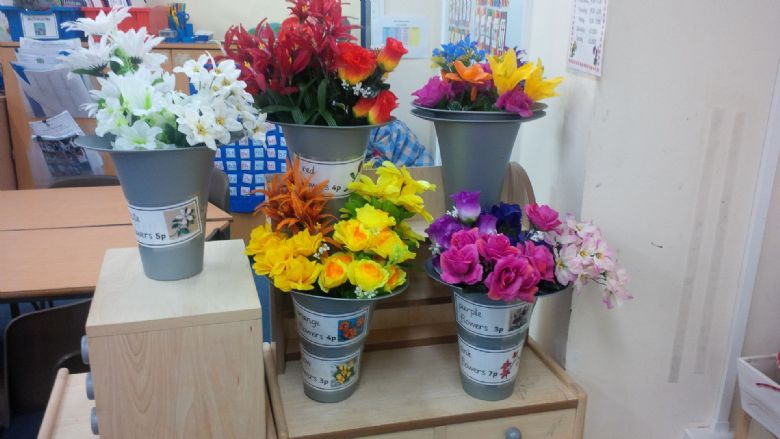 For our final half term we are going 'Mad about minibeasts!' We will be searching the school grounds for minibeasts exploring where they like to live. We will be looking at our tiny friends through magnifying glasses to look closely at their bodies, markings and colours.