Microsoft Showcase School
We are delighted to share that we have obtained our Microsoft Showcase School Status. Microsoft recognises our academy as part of an elite group of schools that exemplifies some of the best teaching and learning utilising technology in the UK.
This is what we learned about education transformation when we engaged with Microsoft . . .
We believe we are in a powerful position to influence how technology is used both in the classroom and beyond the walls of our academy. Our children are "techie babies" - there is not an educator in the land that hasn't watched "Did you know?" (if they haven't they need too). Put simply, we are preparing our children for a world that does not yet exist – but one thing is certain it will require children to be digitally literate. When using technology, we see a heightened level of pupil engagement and an opportunity for our teachers to personalise learning so that it better meets the needs of our diverse learners.
Since our introduction to working with Microsoft and the pathway to becoming a showcase school, all staff in the academy have embraced the training available with the Microsoft Educator Centre. Our leadership team are authentic, forward thinking leaders; we know that we would not be in a position to lead change regards the effective use of technology within a 21st century classroom without upskilling ourselves and the teams we lead. We hold the view that all staff in our academy, regardless of role, are educators. As such, all staff in our academy have engaged in the training and achieved certified MIE also - the most noteworthy being our caretaker, Jason Knight. He has also completed the MIE Trainer pathway and achieved MIE Expert qualification for leading the use of Lego across the academy.
The MEC training enabled us to shape and secure our vision for the use of technology in the classroom as well as developing teachers skills and knowledge to make this change happen swiftly.
A light bulb moment
We use the analogy with teachers and any visitors to our academy that "devices should be viewed as stationery items" – just like pens, paper, whiteboards etc that should be available at all times and in all lessons to support pupils learning as appropriate. Devices are never "put away". Pupils have been taught to clean screens, put devices on charge themselves as necessary. This is a significant culture shift in our thinking around the use of technology.
We made significant decisions around the best type of devices to have in our classrooms. Currently we use a mixture of iPad's and Dell Latitude 3189/3190 2:1 device's that are touch screen, tough and flexible – allowing use of screen only and/or keyboard. Pupils confidently use styluses for digital inking. We have installed Microsoft Wireless Display Adaptors to allow our teachers to use their clever touch boards without being tethered by a cable so they are able to roam freely around the classroom supporting pupils whilst still able to access their screen from their teacher device. We were quick to realise that devices would have best impact if used on a 1:1 ratio allowing all pupils fair access, as such, all pupil in Key Stage 2, approx 120 pupils have access to an individual device. In our youngers years, 90 pupils, access is 10+ devices per class with opportunity to borrow more if required depending on the learning activity.
This sketchnote from TeachThought presents perfectly "The 7 habits of highly effective teachers who use technology". Our vision for use of technology makes clear that we only use technology if we have a reason to do so & that use of tech increases pupil engagement (fact) and as such makes greater impact on outcomes.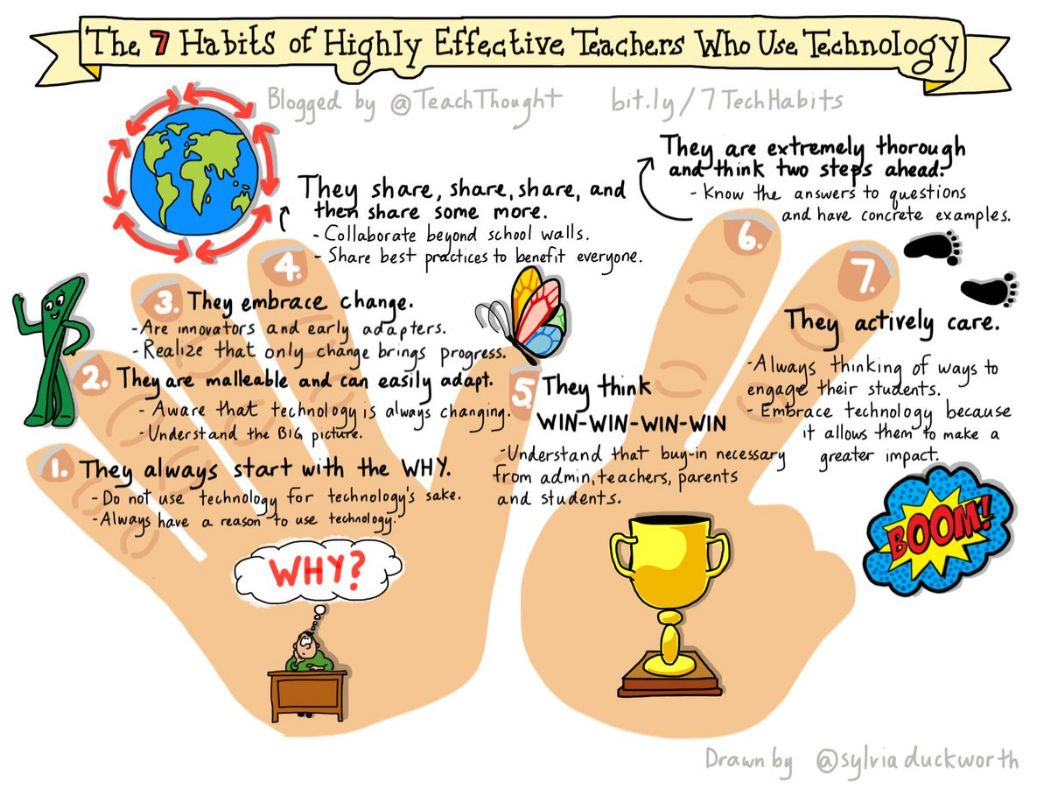 Our education transformation
This is what we are doing next in our school's education transformation . . .
We were the second primary academy within our Trust to migrate onto our GEN2 platform in May 2018. We use Office 365 as our platform which is accessed by all staff and pupils via airhead.io enabling a single sign on, accessed from any device. Even our very youngest children are able to login via the use of QR codes generated by our IDAAS system to access their launchpads without needing to type lengthy and complex usernames and passwords. The customisable tiles within airhead make any application easy to recognise and navigate.
Use of Office 365 applications such as Outlook, Calendar, Teams, Forms, Sway and OneDrive are embedded across the academy.
We embrace the SAMR model, ensuring our use of technology is transformational in terms of maximising opportunities for deeper learning.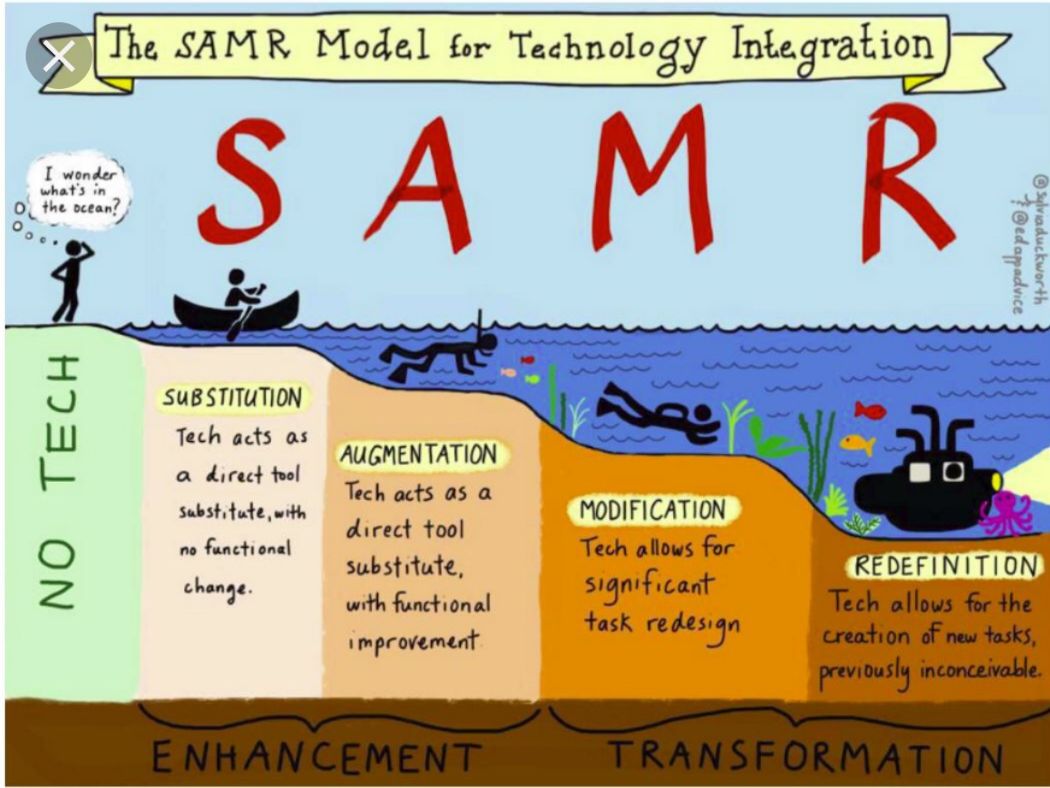 Moving forward
As we move forward, we are keen to;
Support the development and embedding of our IT strategy across the academy, our wider Trust and beyond – working in close collaboration with our Trust IT directorate and colleagues from Microsoft. It is planned, if we are successful in becoming a Showcase School will provide bespoke support to the second wave of potential Showcase School applicants from GAT
Assist other school leaders in shaping their vision for use of technology across the curriculum with a particular focus on raising pupil outcomes for similar schools in challenging circumstance
Continue to provide others teachers and school leaders with opportunities to see effective use of technology in action by hosting visits to our academy; already we have hosted a high number of visit for principals, senior leaders, Computing Leaders and teachers within our own Trust. As a Microsoft Showcase School this would be something we would wish to develop further.
Continue to develop the skills and expertise of our current MIE Experts, MIE Trainers, IT Lead and Digital Champions so that they are able to deliver training and support other educators
Develop further still the innovative use of technology across all our year groups and in all subject areas; ensuring that our use of technology is reflected in key documentation such as our Teaching & Learning and Curriculum policies