Microsoft Showcase School
We are delighted to share that we have maintained our Microsoft Showcase School Status for 2021 - 22. Microsoft recognises our academy as part of an elite group of schools that exemplifies some of the best teaching and learning utilising technology in the UK.
This is what we learned about education transformation when we engaged with Microsoft . . .
We believe we are in a powerful position to influence how technology is used both in the classroom and beyond the walls of our academy. Our children are "techie babies" - there is not an educator in the land that hasn't watched "Did you know?" (if they haven't they need too). Put simply, we are preparing our children for a world that does not yet exist – but one thing is certain it will require children to be digitally literate. When using technology, we see a heightened level of pupil engagement and an opportunity for our teachers to personalise learning so that it better meets the needs of our diverse learners.
Commitment to Transform
Over time we have developed a shared vision which is grounded in the four pillars of EFT. Our academy has transformed from a failing school deep in special measures to the successful school it is today. This has not always been an easy journey, but we have done it the right way; no quick fixes, focusing on quality first teaching and learning, developing consistency throughout the academy, leading by example and developing raw talent into superb teachers and leaders.
Our use of technology to support teaching and learning is now threaded across our curriculum - it is not an "add on".
We embrace the SAMR model, ensuring our use of technology is transformational in terms of maximising opportunities for deeper learning.
Full use of Office 365 applications such as Outlook, Calendar, OneNote, Teams, Forms, Sway, OneDrive & Power BI are embedded across the academy, including use of features such as Immersive Reader, Reading Progress, Teams Assignments and Insights. We also use applications that integrate with Office 365 such as Minecraft, Flipgrid and more recently Canva.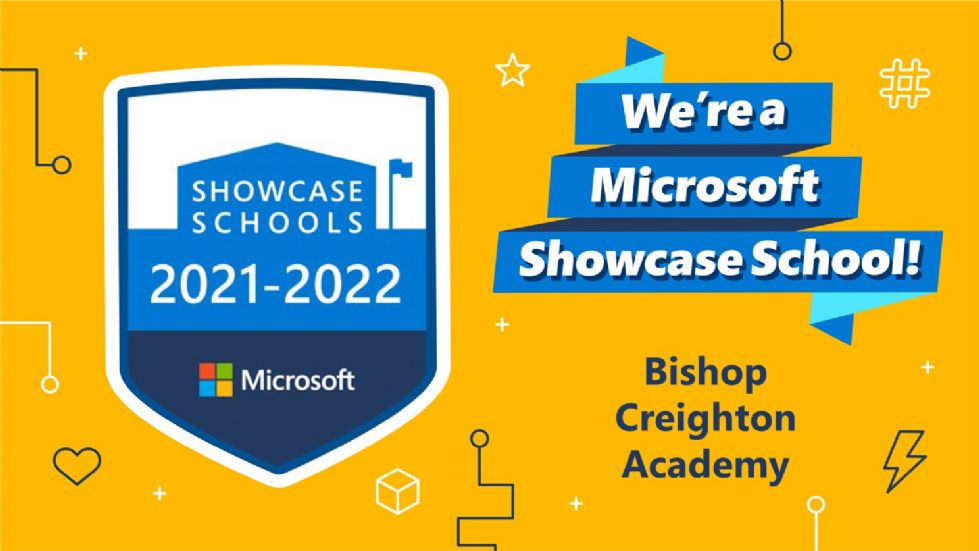 A light bulb moment
We continue to use the analogy with teachers and any visitors to our academy that "devices should be viewed as stationery items" – just like pens, paper, whiteboards etc that should be available at all times and in all lessons to support pupils learning as appropriate. Our devices are never "put away". Pupils have been taught to clean screens, put devices on charge themselves as necessary. This is a significant culture shift in our thinking around the use of technology.
We use Office 365 as our platform which is accessed by all staff and pupils via airhead.io enabling a single sign on, accessed from any device. Even our very youngest children are able to login via the use of QR codes generated by our IDAAS system to access their launchpads without needing to type lengthy and complex usernames and passwords.
In Years 2, 3, 4, 5 & 6 we use devices on a 1:1 ratio (150 pupils). We use Dell 2:1 device's that are touch screen, tough and flexible – allowing use of screen only and/or keyboard. Pupils confidently use styluses for digital inking. During school closures, all pupils are offered the option to take home their academy device. This made the transition to remote learning seamless - we can switch between home/school learning. Our younger pupils have access to Dell devices and iPads.
That platform is accessible to pupils 24/7 both in and out of school.
This sketchnote from TeachThought presents perfectly "The 7 habits of highly effective teachers who use technology". Our vision for use of technology makes clear that we only use technology if we have a reason to do so & that use of tech increases pupil engagement (fact) and as such makes greater impact on outcomes.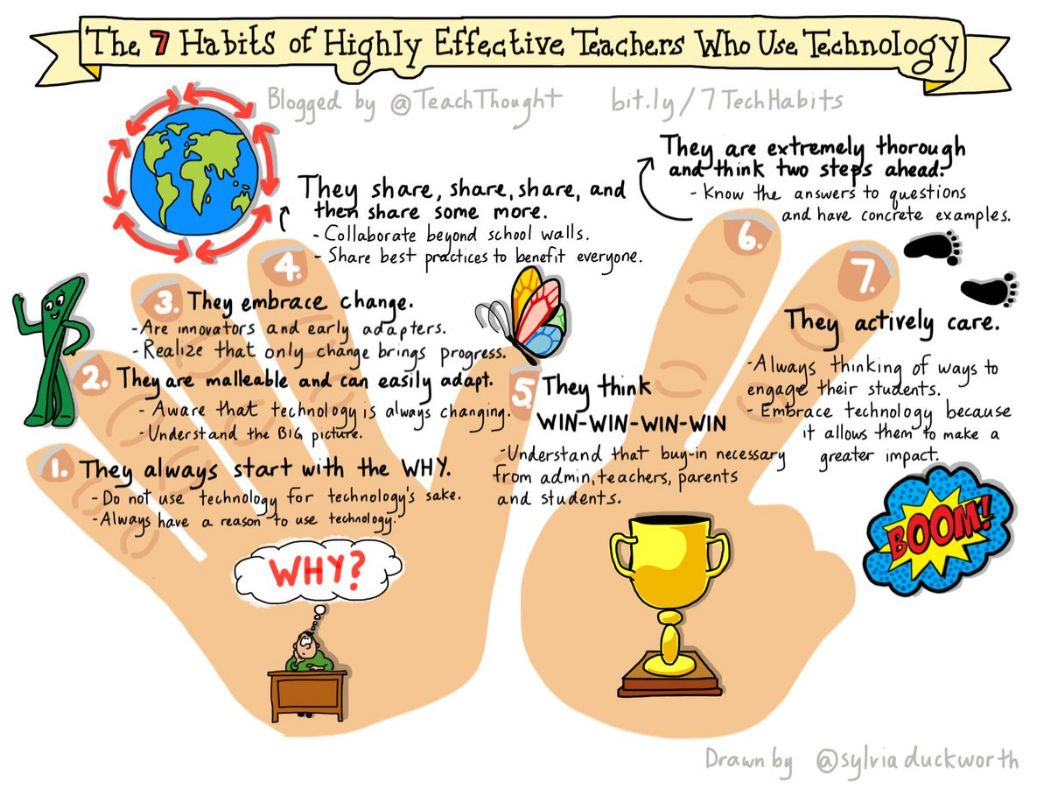 Our education transformation
We embrace the SAMR model, ensuring our use of technology is transformational in terms of maximising opportunities for deeper learning.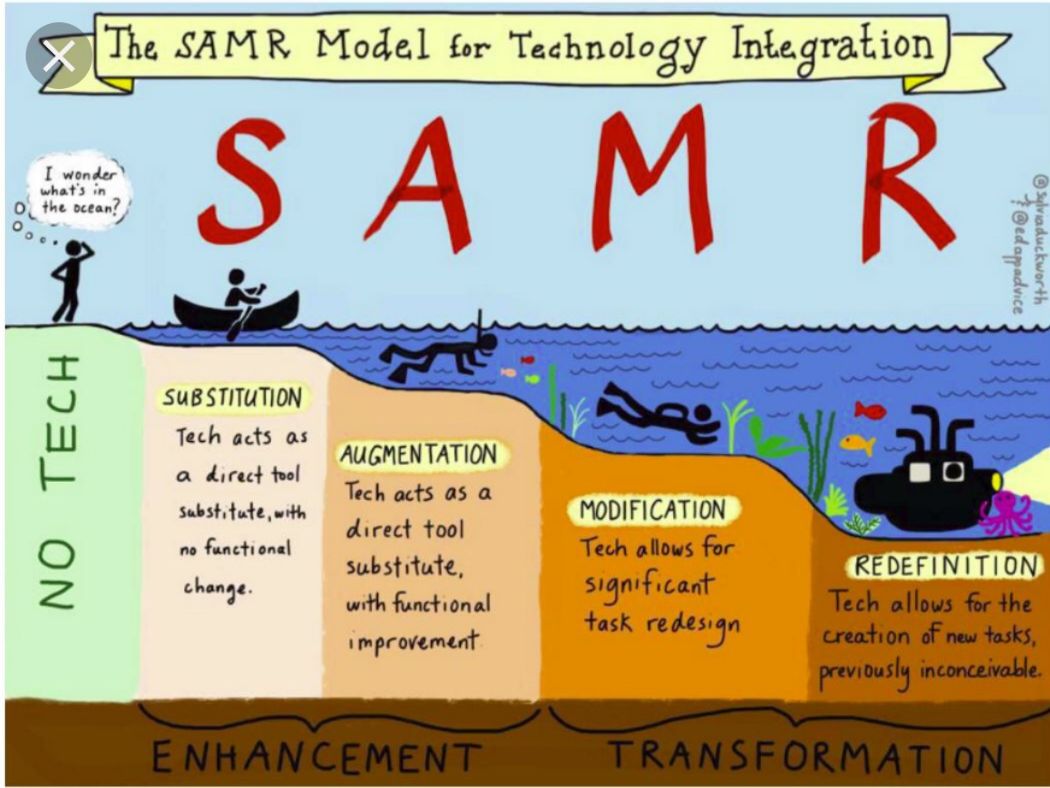 To find out more about our use of technology or to arrange a visit please contact us.