Mathematics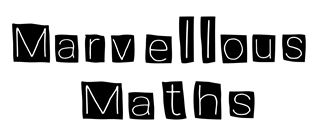 Raising standards in mathematics is a key priority for our academy. This year our main priority is to increase the opportunities for children to apply their mathematical skills in other subjects and in real life contexts to deepen understanding and mathematical thinking.
Our Ethos
At Bishop Creighton Academy we recognise the significance of high quality maths teaching and learning that is both challenging and thought provoking. Mathematics is a creative and highly inter-connected discipline that has been developed over centuries, providing the solution to some of history's most intriguing problems. It is essential to everyday life, critical to science, technology and engineering, and necessary for financial literacy and most forms of employment. At Bishop Creighton we are striving to ensure all our learners become fluent in the fundamentals of mathematics before reasoning mathematically and then solving 'real life' maths problems in a relevant context by applying their mathematical understanding. We endeavour to ensure that children develop an enthusiastic and creative attitude towards mathematics that will stay with them throughout their lives by providing 'real life' maths opportunities.
Teaching & Learning
At Bishop Creighton Academy we follow a whole school long term plan which covers all aspects of the National Curriculum. This year we have introduced ideas from the White Rose Maths scheme and teachers are implementing these concepts into their planning and teaching. Teachers draw on a range of concrete resources we have available to support the development of understanding and create the best possible learning environment for our pupils.
We believe it is important that children do not just focus on getting an answer, but they are able to explain the reasoning behind their lines of enquiry using accurate mathematical vocabulary. We challenge the children to make rich connections across distinct mathematical domains and to use their strong factual and procedural knowledge to help solve problems. By setting mathematics in real life, relevant contexts, children have an opportunity to do this successfully.
Fluency is the fundamental of mathematics, teachers provide children varied and frequent practice with increasingly complex problems over time, so that pupils develop conceptual understanding and the ability to recall and apply knowledge rapidly and accurately. It is paramount for us that children are secure and fluent before progressing on to reasoning. Reasoning is a part of every lesson, and the use of Talking Partners enables the children to verbalise and discuss their understanding, therefore developing their understanding and reasoning skills. It is not a stand-alone skill and is intertwined into daily tasks. Problem solving is injected into all areas of mathematics at BCA and allows children the opportunity to apply their mathematical skills in 'real life' contexts to become increasingly sophisticated problem solvers. Many problem solving activities are linked to current connected curriculum theme topics.
Learning Walls in each classroom allow the children to have mathematical concepts reinforced and modelled, supporting independent learning. Teachers also refer to the learning walls in lessons and these are altered regularly to coincide with the unit of work being covered that week.
Numicon
Numicon has been introduced this year to EYFS and KS1. Numicon is a multi-sensory mathematics teaching programme using visual Numicon images in a series of practical teaching activities. When Numicon patterns are arranged in order, pupils begin to notice important connections between numbers for instance that each number is one more than the last and one fewer than the next, odd and even numbers and place value. Numicon illustrates number bonds, addition and subtraction, place value, doubling and halving, estimation, division and multiplication. Numicon will support the teaching and learning using a concrete, pictorial and abstract approach to mathematics.

...pupils are able to solve a range of fraction problems and develop mathematical reasoning. High-quality questioning encourages them to think deeply about the different ways in which they can solve problems. Pupils are given sufficient time to 'puzzle' over problems that they find hard. Additional groups inside the classroom are given excellent support to work at their own level. Ofsted, Feb 2018
Please see the attachment below for the Primary National Curriculum for KS1 and KS2.