Supertato!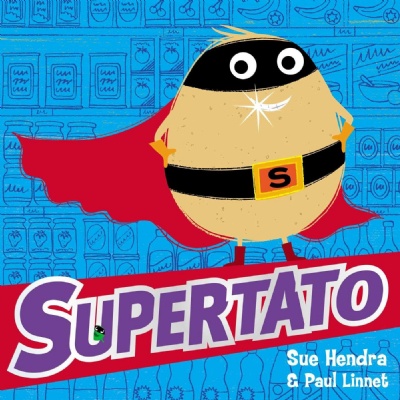 We are using Supertato! as our core text, linked to our upcoming farm visit.
Having heard about Supertato's fight to save the veggies from Evil Pea, we have enjoyed a range of activities this week covering all areas of learning.
We have created our own Supertato models using potatoes, pipe cleaners, wiggly eyes and fabric. We can't wait to use them next week to tell our own stories based on the text!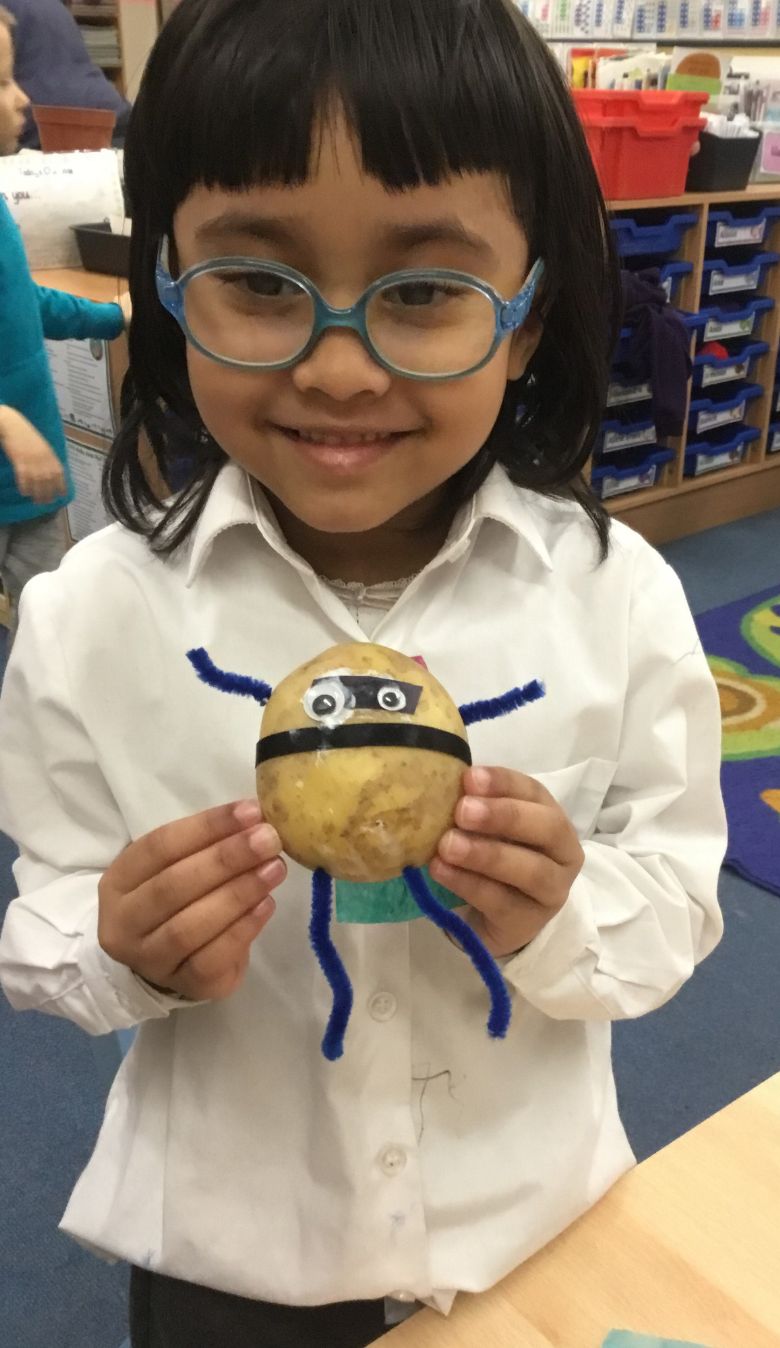 We have also been planting real potatoes outdoors, hoping that they will grow to produce lots of tasty potatoes for us to eat!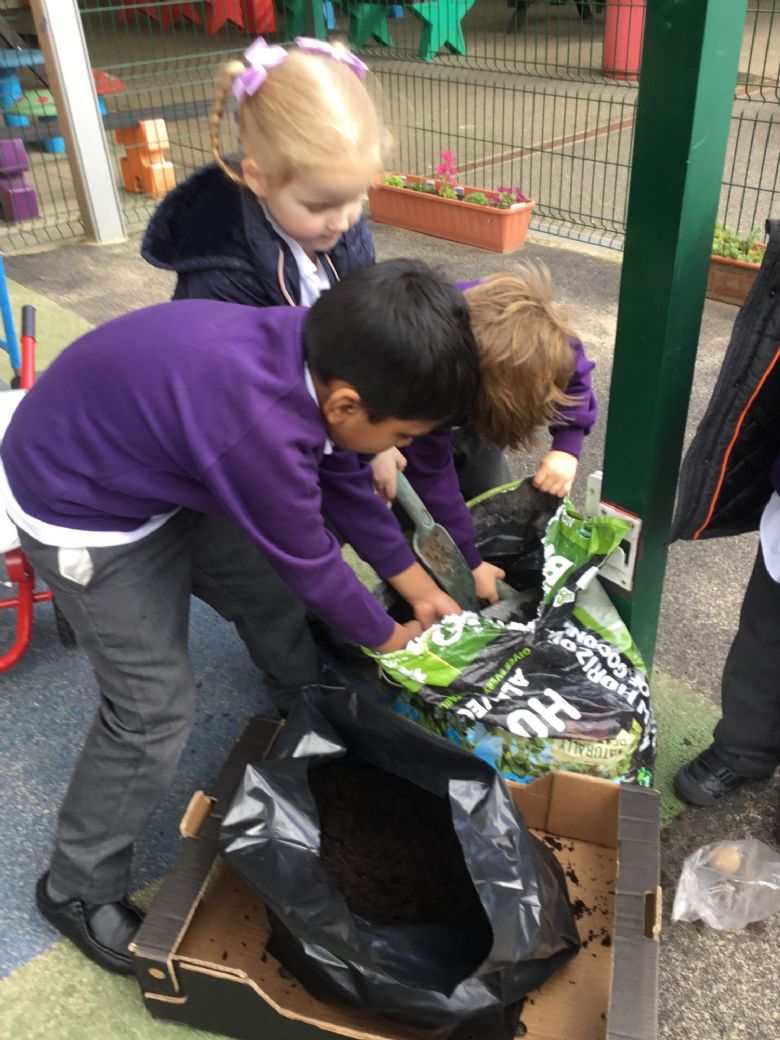 Mrs Jordan showed us some blocks of ice with peas trapped inside. We had to think carefully of ways to get them freee.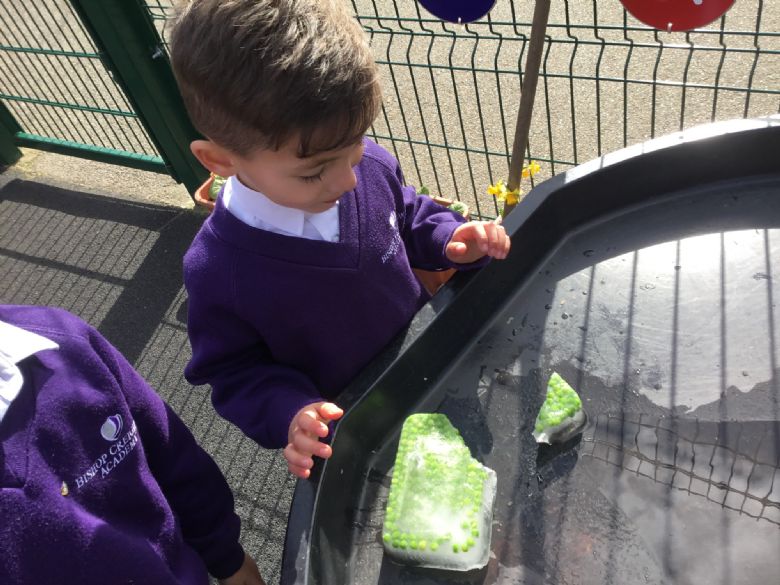 in maths we have been counting the potatoes and also comparing their size. It was great fun trying to line them up in size order!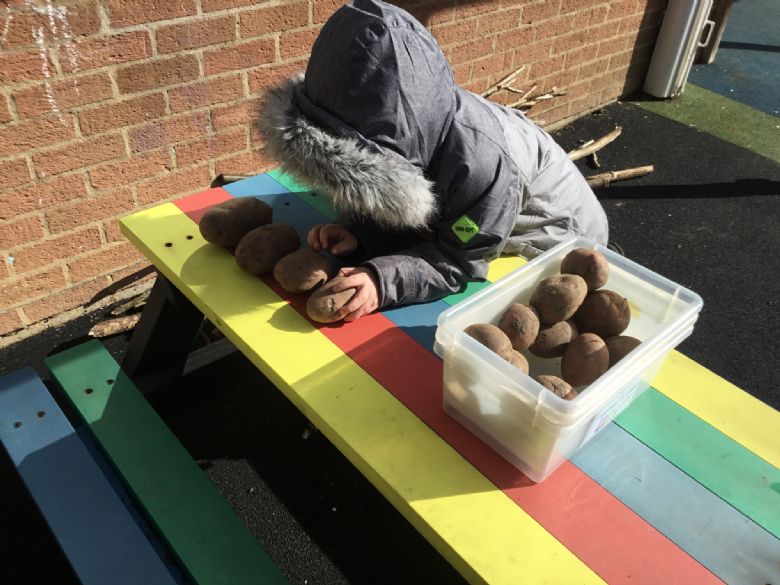 We can't wait to see what we'll get up to next week! You can see more photos in our gallery.