Sport Relief Activities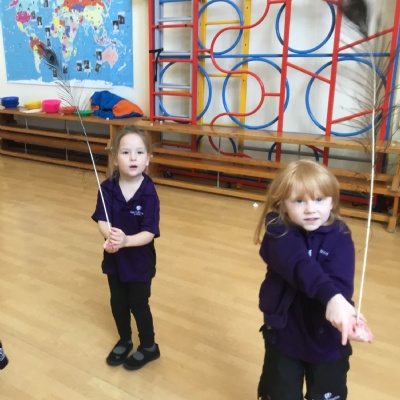 We've been raising money this week whilst taking part in sport!
We've had a sporty three days in school this week, culminating in taking part in running/walking a mile around our track in aid of Sport Relief!
On Wednesday we had the giant, inflatable ProKick goal in school. We all took turns to kick a football as hard as we could into the goal. A special camera, hidden at the back, measured the speed of our kick! We loved cheering each other on and made sure everyone got a huge clap at the end. Thank you to those families who sponsored their child.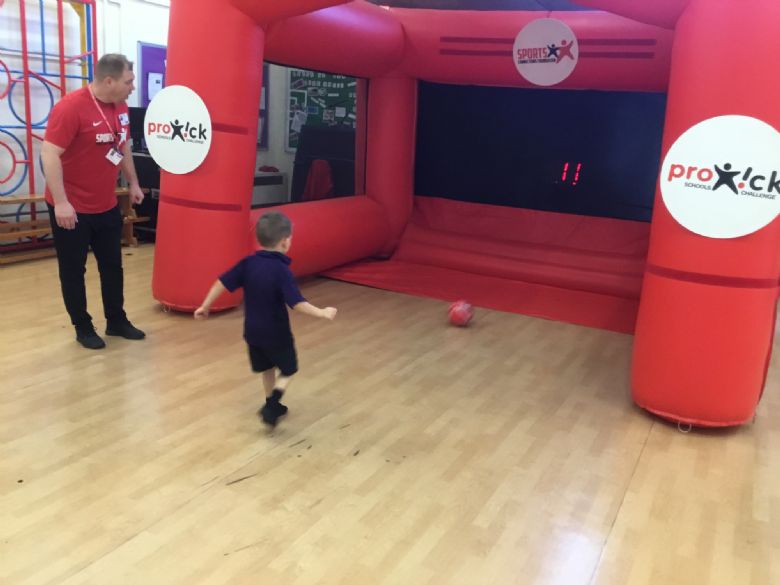 On Thursday the whole school were treated to an assembly displaying an array of circus skills from the Splats Entertainment. Following this, each class got a chance to test their circus skills in a dedicated workshop. We managed to experience scarf juggling, feather balancing, plate spinning, ribbon spinning, diabolo, flower sticks, stilts and the balance walkers! What an exciting time we had developing our fine and gross motor skills!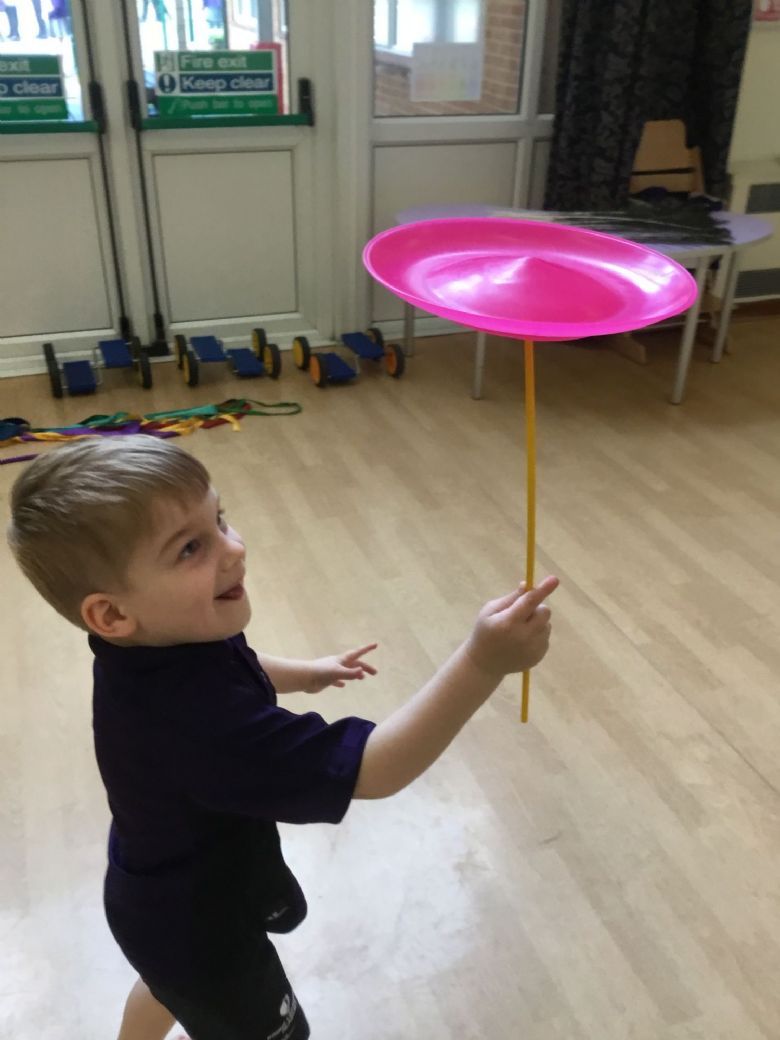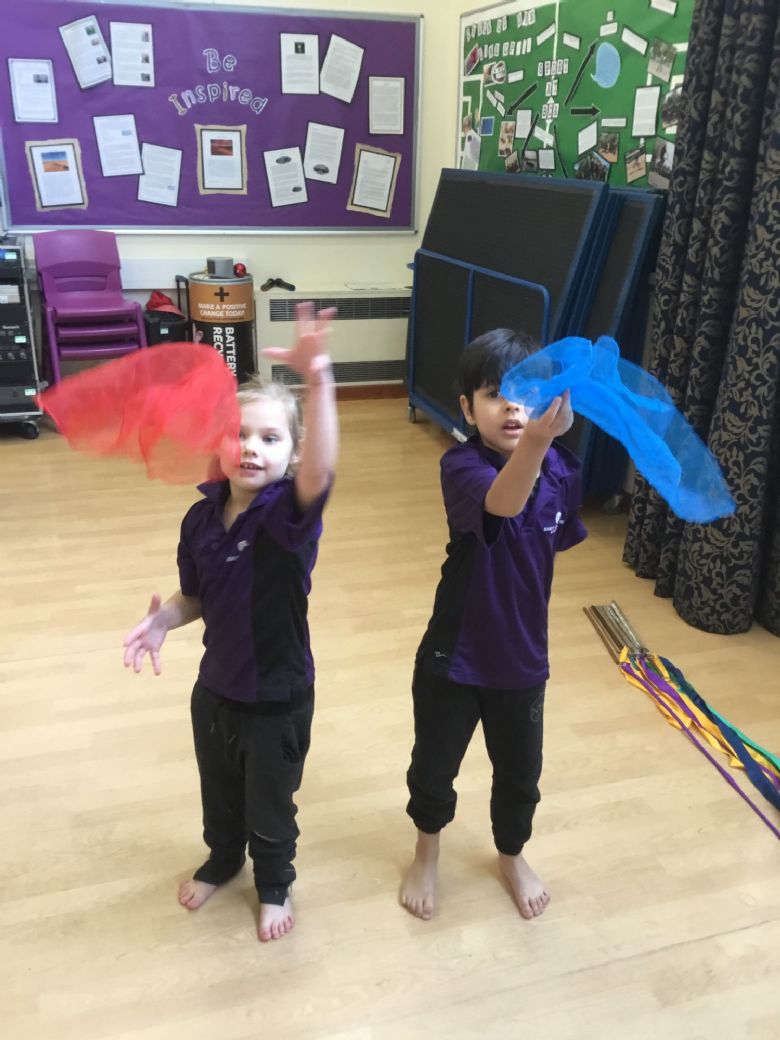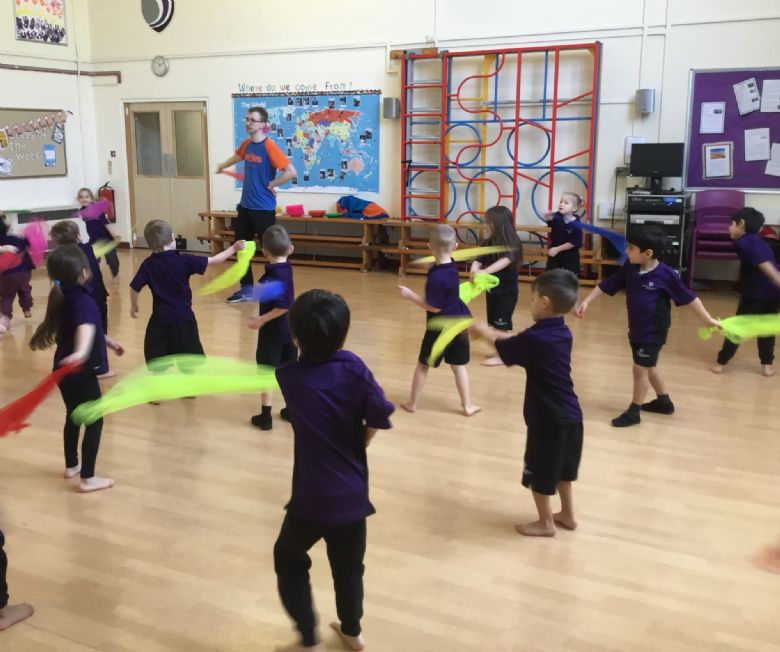 On Friday the whole school were raising money for Sport Relief! Each child was asked to come to school dressed in their favourite sports wear or as their favourite sporting hero. During the day every class went outside and completed a mile on the sport track. This is the equivalent of 7 laps! We all did amazing and combined running and walking to get round. We can't wait to do more of this to build up our stamina and to keep us healthy!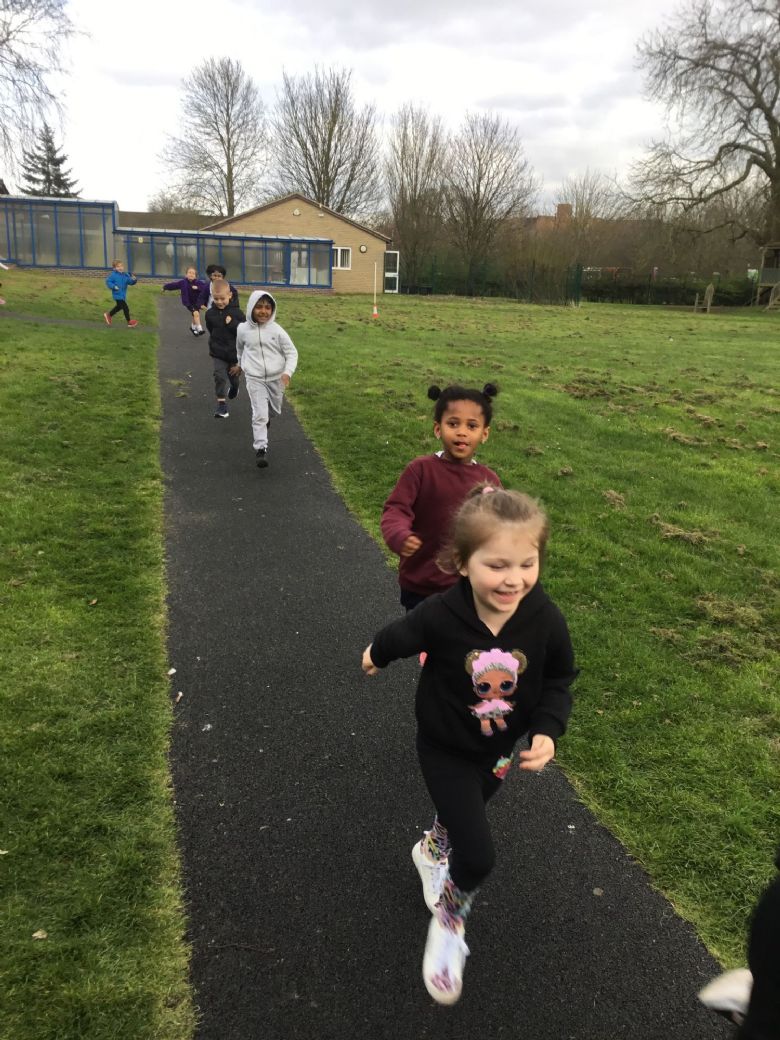 What a busy week we have had in school! You can see more photos in our gallery.