Stibbington Nativity Adventure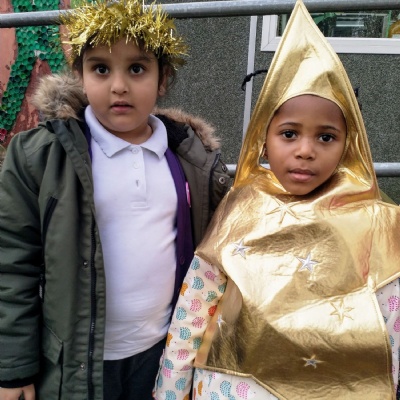 Read all about our fantastic day out at Stibbington following the trail to find Baby Jesus!
Today we went on our second trip of the year, but this time we had the added excitement of a coach journey!
Once we had arrived safely, we went into the lounge area to first talk about how and why we celebrate Christmas;
We put up the Christmas tree
I like eating Christmas dinner
We then sang some Christmas songs and listened to the Christmas Story. As we are busy rehearsing for our own Nativity back in school, this was a very familiar story to us. It was lovely to be able to share our knowledge!
After a snack, we headed outside on an adventure trail. Mary and Joseph had dropped some things on their way to Bethlehem, and it was our job to go and find them! Using picture clues, we all walked around the Stibbington Centre grounds looking for the different objects. We discussed what each object was, who it may have belonged to and how it might be used. Our trail saw us looking for a metal jug, a white cloth, a bridle, a length of rope, a sack of straw, a walking stick/crook, and a brush.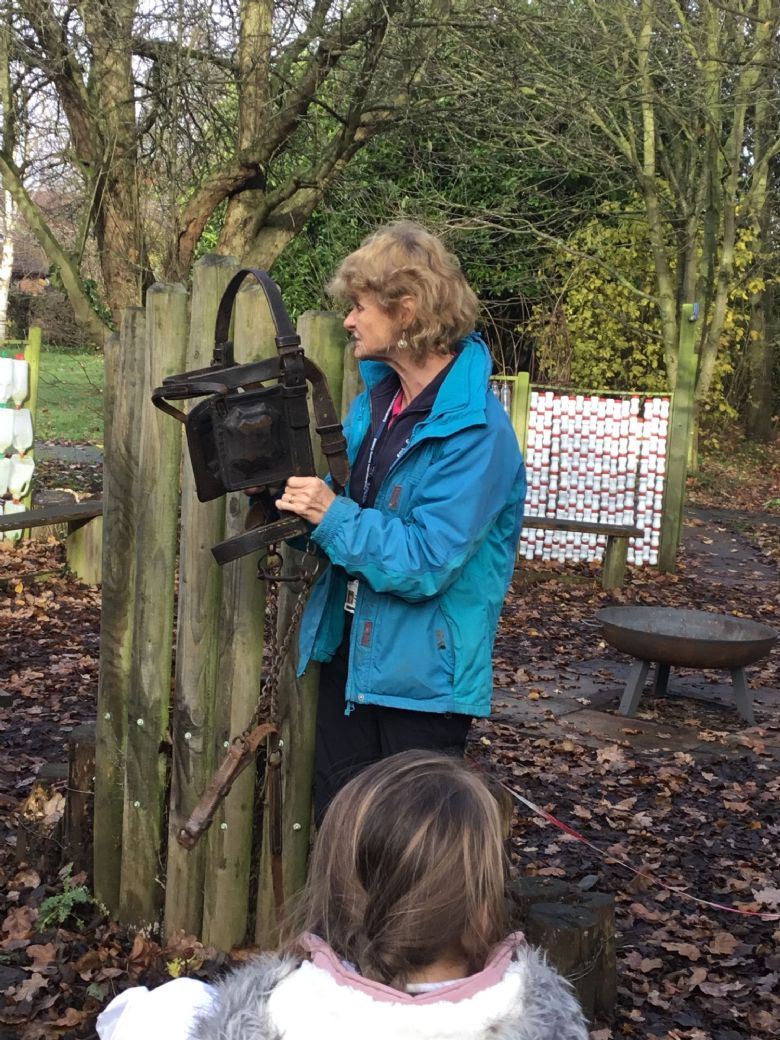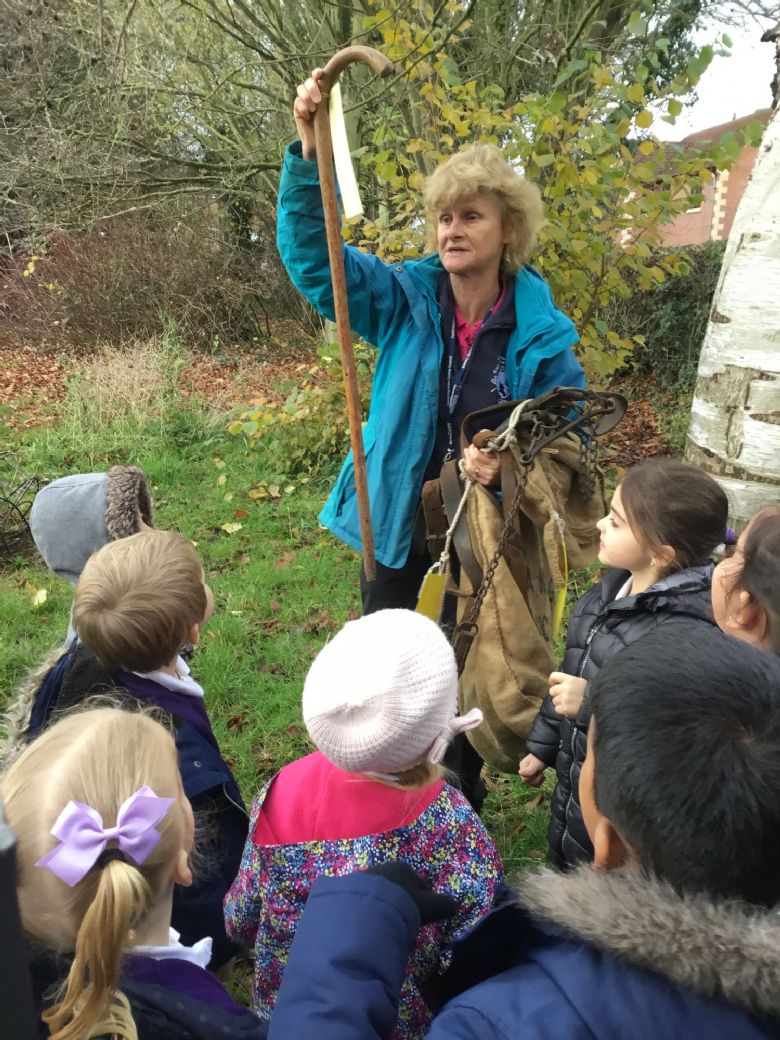 Once we had managed to find all of the objects, we went back indoors to get into role as characters from the Christmas Story. With a simple headdress we were transformed into angels, shepherds, sheep, cows, Kings, Mary, Joseph, the Emperor Augustus and the very important star to guide the way! Everyone travelled to Bethlehem paying their taxes to Emperor Augustus on the way and making sure to write their name on the list to avoid having to pay again!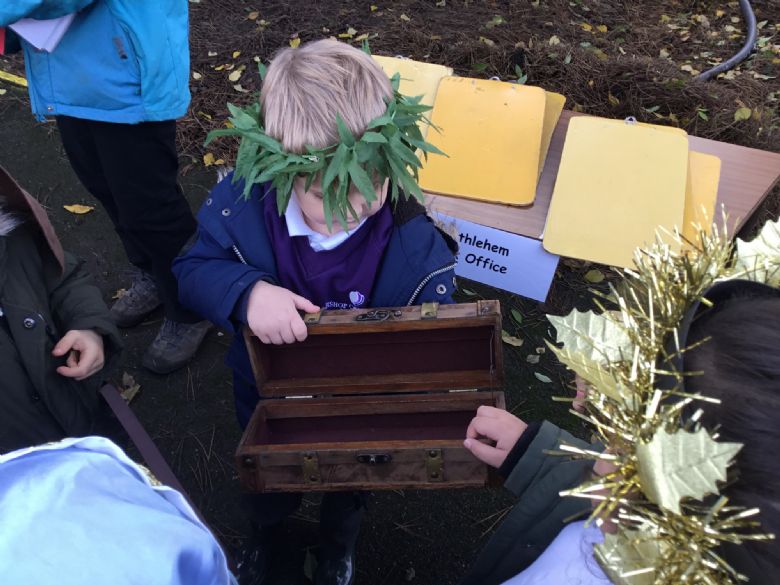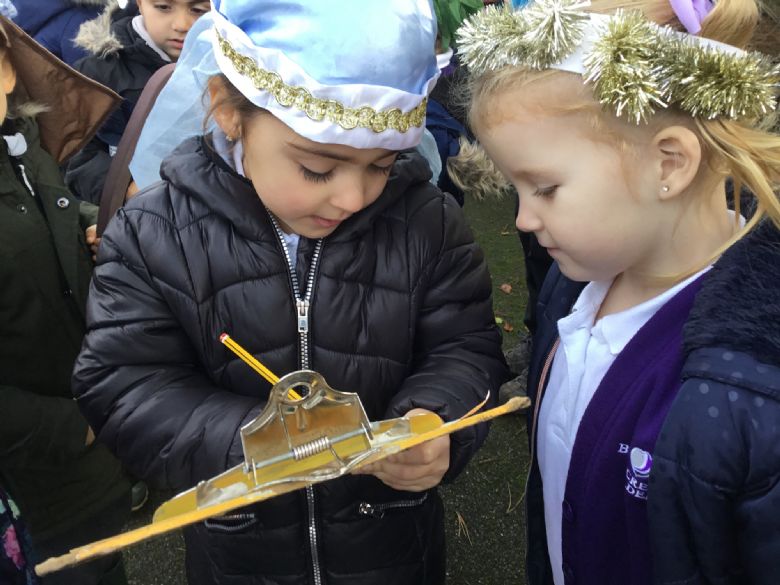 After this we tried to find somewhere to stay, but all of the inns were full. Eventually we found a kind innkeeper who let us stay in their stable. After baby Jesus was born we made our way our of the stable and up to where the shepherds were looking after their sheep, whilst trying to keep warm around the fire. Here we sang a simple song about the cold night and those naughty sheep who wouldn't go to sleep!
We then headed back towards the stable as we thought about the journey the Three Wise Men made to travel to visit the baby. We stopped for a song of Twinkle Twinkle.
Once back in the stable we all gathered around the baby Jesus and sang Away in a Manger.
After lunch we made our way back outside again to listen to the story of Holly the Hedgehog before making our own clay hedgehogs. The children went off to gather sticks for the prickles and stones for the eyes, nose and feet before coming back to lovingly create their own hedgehogs.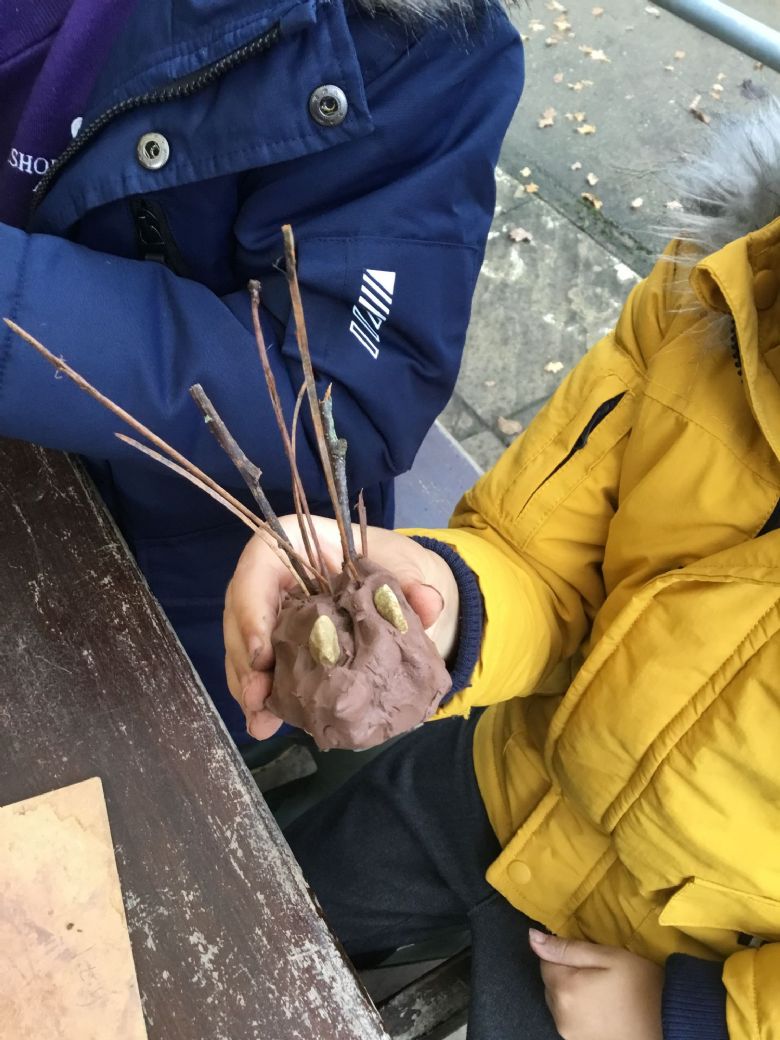 Before our day finished, we listened to the story of Holly the Hedgehog again and selected different natural resources to represent things that were soft, colourful, noisy, smelly, golden. The children enjoyed choosing their objects and sticking them onto their strips.
We all had a fantastic day and were ready for a rest on the coach journey home!
You can see more photos from our day in our photo gallery.