Our 1st Sports Day!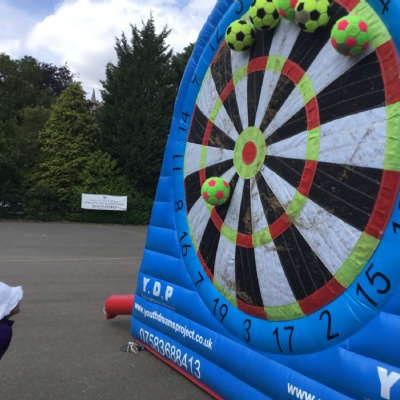 After much excitement over the past few weeks, the day finally came for our first BCA sports day!
The children in Penguin Class have been busy for several weeks practising their running and egg and spoon skills in preparation for Sports day.
The morning started with the whole academy doing a carousel of activity stations. The children were very impressed by the inflatable football target and were very keen to see what score they could get. Everyone worked very hard and put lots of effort into the activities. Despite the rising temperatures, the children behaved beautifully and tidied up after each activity and walked very smartly to the next station.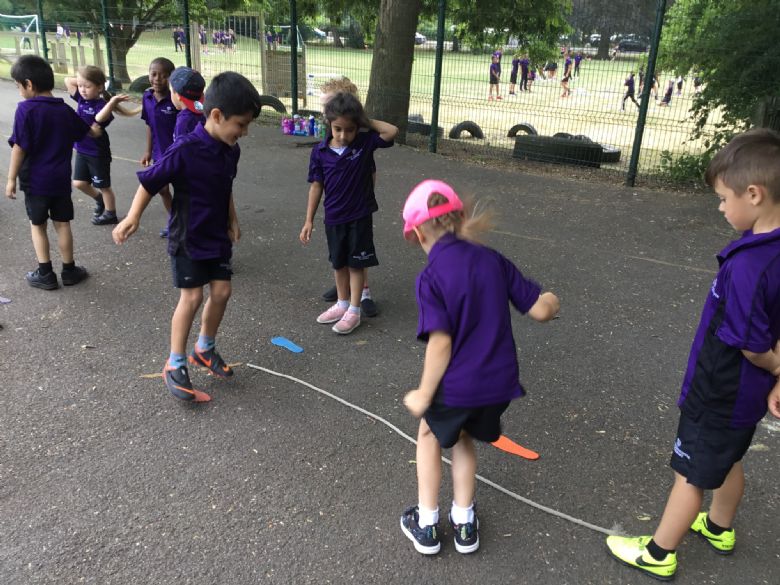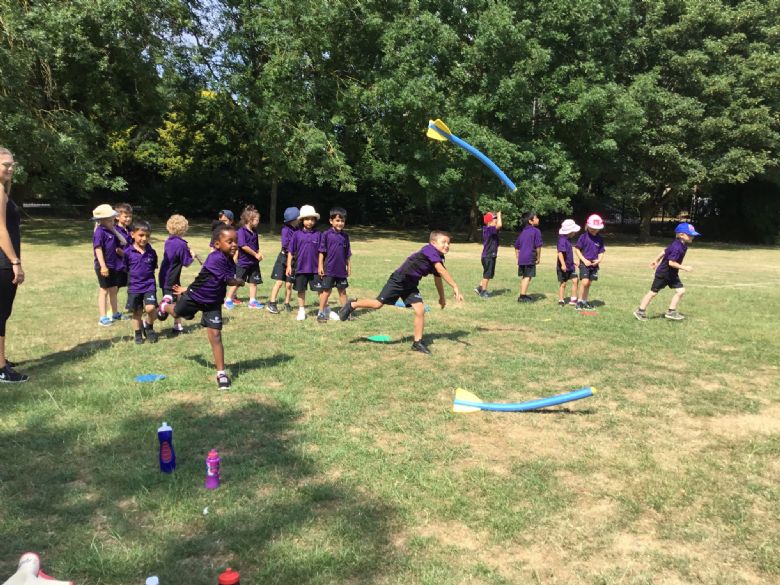 At lunchtime we all sat on the field with our parents or with our classmates. The atmosphere was fantastic with everyone talking about what they had been busy doing this morning and what they were looking forward to doing this afternoon. Once we had all been fed and watered it was time for the track events to begin! Penguin Class started off the afternoon with the egg and spoon race. Lots of nervous penguins slowly made their way down the track all eager not to drop their eggs. The pressure of lots of people watching made a few children a little nervous, but they all did amazingly well and carried on to the very end. Each class took their turn at an event before we did the sprint. Again, everyone gave it their very best and ran as fast as they could to the finish line. The cheers from the children and adults certainly kept us motivated!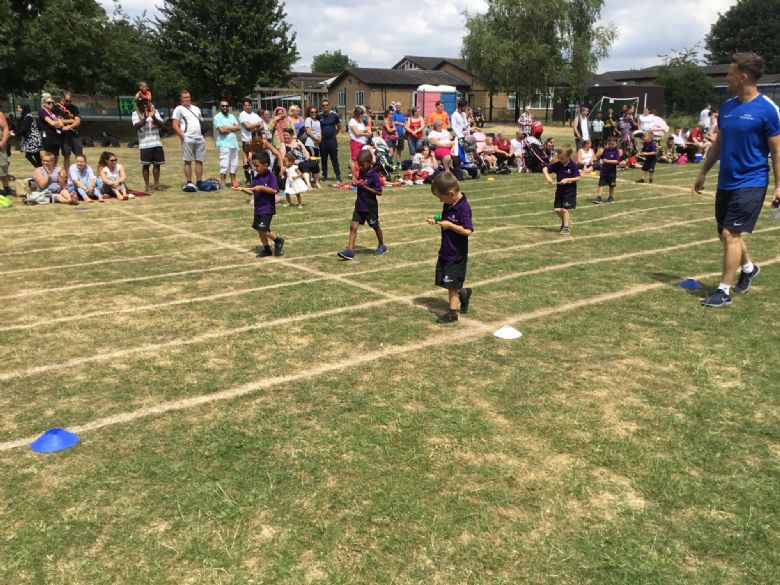 After a busy day there was just enough time to sit and watch the toddler race, mums then dads races and finally the teacher races. What a super day we have had and we can't wait to do it all again next year!
Thank you to everyone that came along to support us.
You can see more photos in our gallery here.
Read more about sports day in our sports blog and also see our whole academy sports day gallery.