Volcanoes!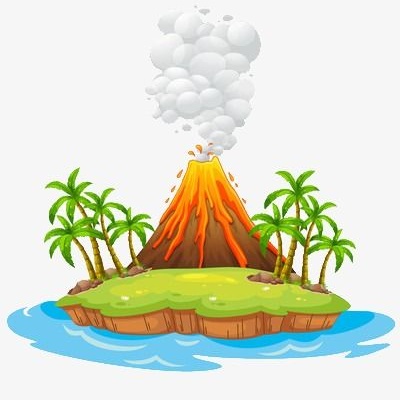 We have been making our own volcanoes!
Last week we read "Tom and the island of dinosaurs" which features a volcano. We also made our own mini volcanoes using clay.
This week we have been learning how to make a volcano using ingredients found in the kitchen - vinegar, bicarbonate of soda and food colouring.
After carefully making a mound of sand we put a plastic cup in a hole at the top. Inside the cup we put some bicarbonate of soda and a few drops of red food colouring so that it would make the 'lava' easier to see. Very gently we tipped in some vinegar and waited a few seconds for the frothy mixture to erupt. What a marvellous sight and the children were so engrossed in the magic of these simple ingredients!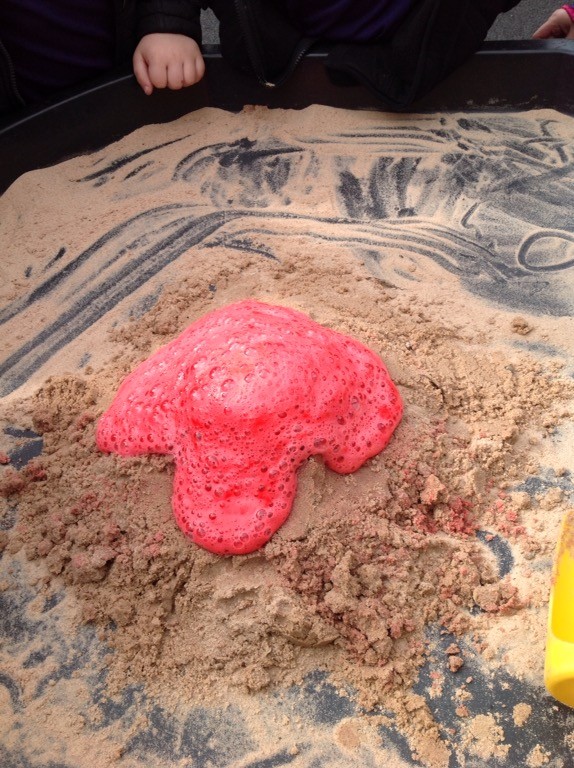 The children have been busy painting their clay volcanoes and will take them home to make their own volcanoes at home! Why not try it for yourself?
Click here to see more photos of our volcano fun.