The Tiger Who Came To Tea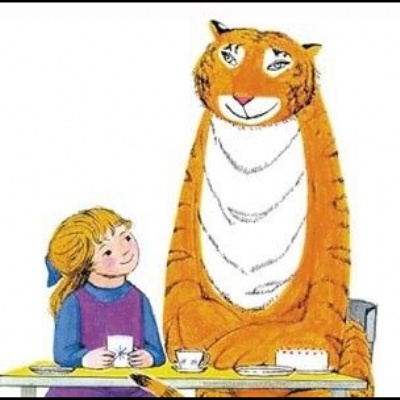 We have had lots of fun reading 'The Tiger Who Came to Tea' this week.
Using the story we have explored tea parties and talked more about our own families and customs which are a part of our life.
This week we have written shopping lists for our own tea party. We have learnt to play 'The Shopping Game' which has become a firm favourite on our games table.
Outside we have explored fruity tea bags in the water tray while we refine our skills of filling and pouring with a range of containers and scoops.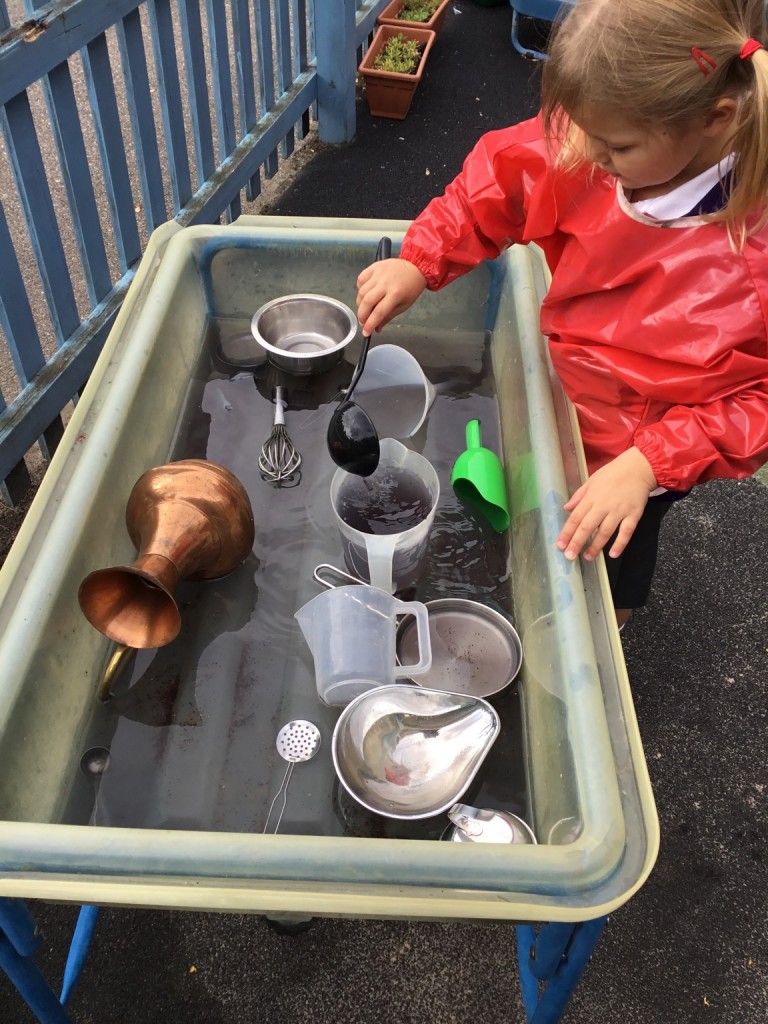 The stage has been a hive of activity with children acting out the story using masks and even having tea parties outside. We have also used our new wrist ribbons to develop our gross motor skills while recreating tiger movements.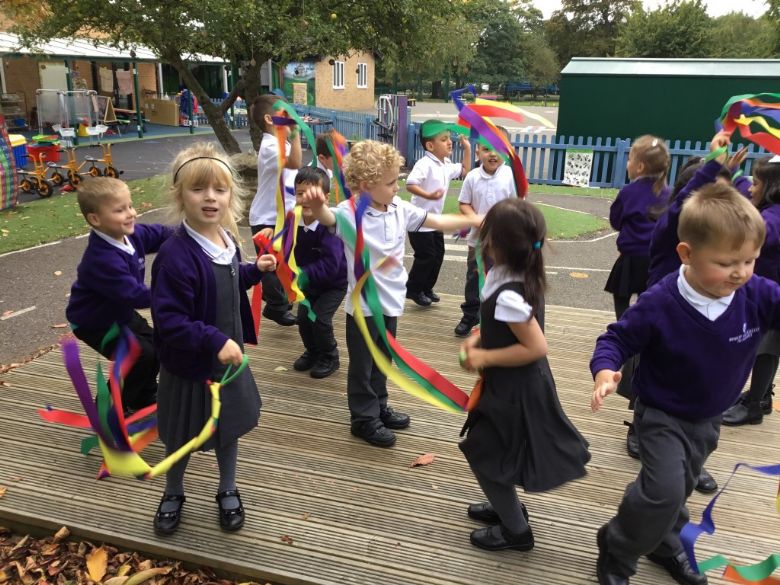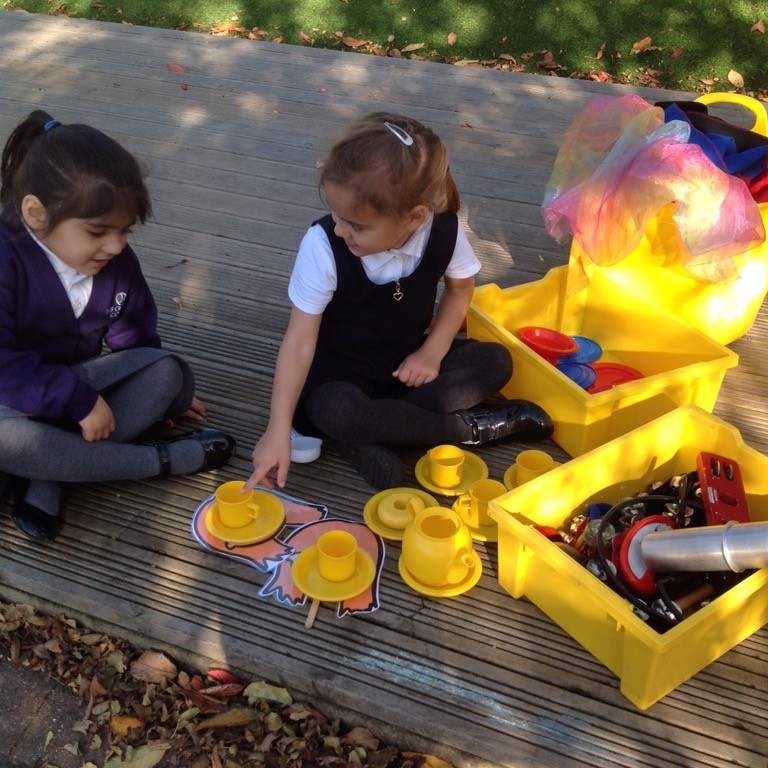 Click here to see a gallery showing more photos.