ProKick Challenge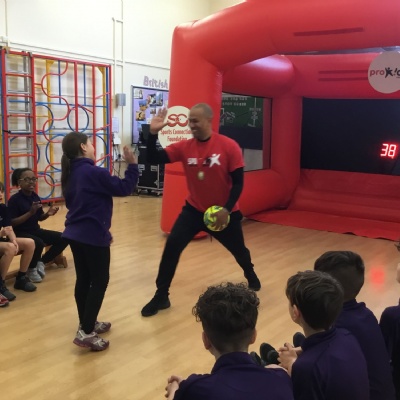 On Wednesday the 28th of March, Year 6 participated in the ProKick challenge!
You may remember last year BCA took part in the ProKick challenge, but let's just remind ourselves what it is..
What is the ProKick Schools Challenge?
Run by former professional footballers, the ProKick Schools Challenge is an exciting and successful fundraising event for schools nationwide. Children take turns to kick a football into a giant goal with technology enabling the speed of the kick to be measured. The event is a fantastic way to raise funds for charity.
Despite Year 6 ready to take on the challenge on March 23rd (Sport Relief), unfortunately due to technical issues we had to wait for an alternative time! On the plus side, we all had an extra weekend to practice our kicking!
Wednesday came and we were more than ready to take on the huge inflatable goal! We went into the hall and we were greeted by Junior, a former Tottenham player! One by one, we took our places on the spot and had our attempt! The atmosphere and support was brilliant, everyone felt confident enough to have a go!
Without revealing too much, before we have our big celebration assembly and hand out medals, some of the children proved to have super speedy kicks! So a big well done Year 6! I look forward to announcing the winners, don't forget to bring back your sponsor forms!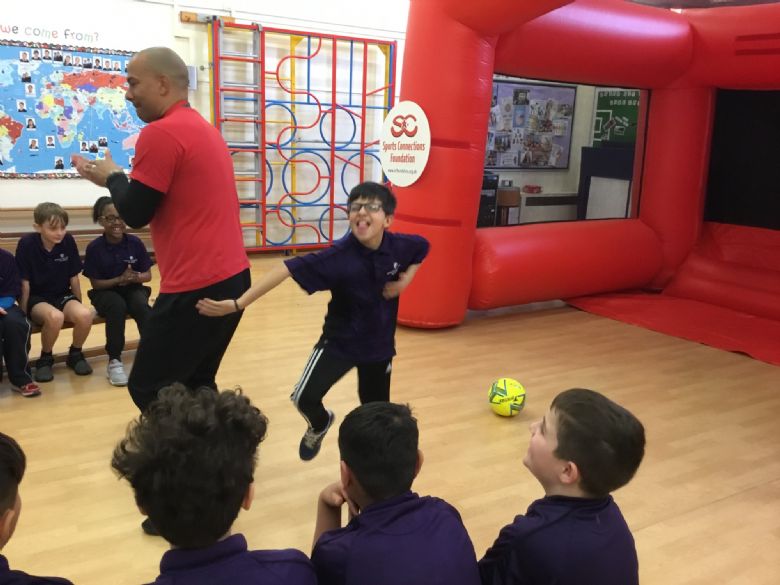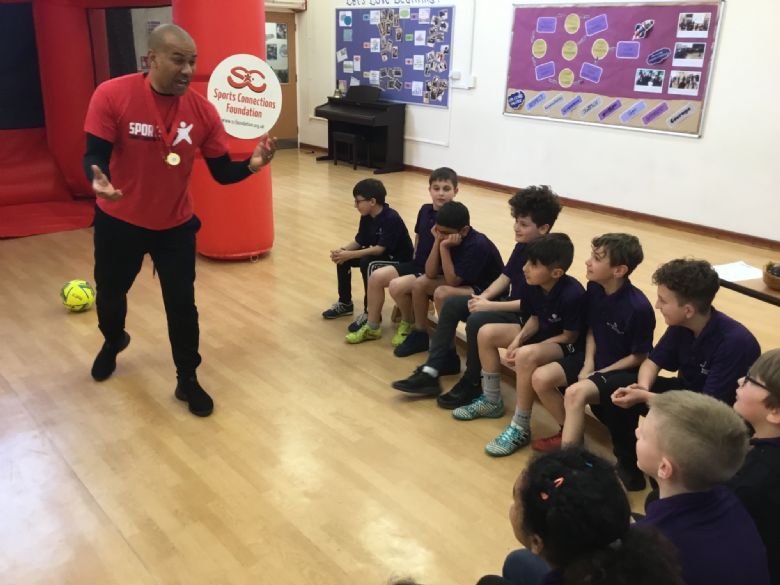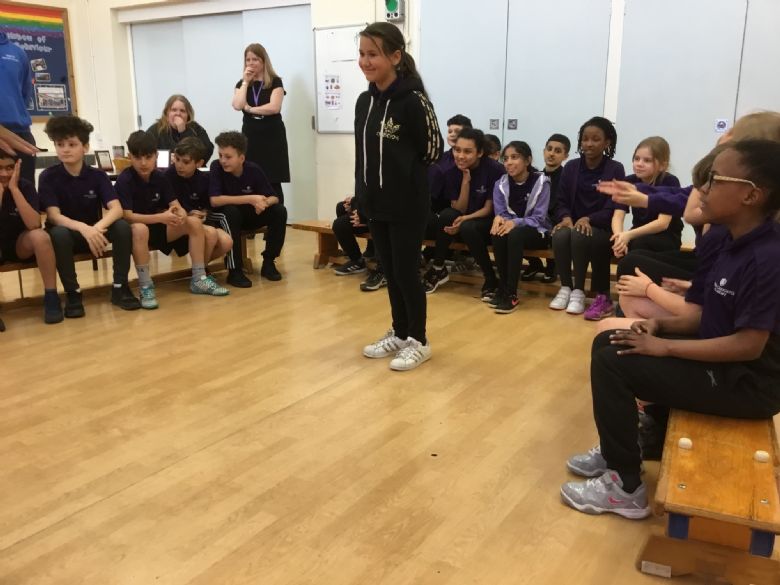 To see more photos from the event, please view our photo album by clicking here.