We are Mathletes!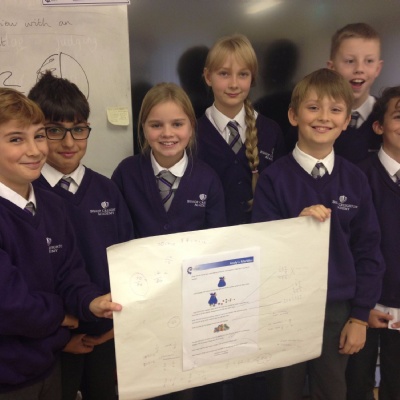 In after school maths club, key stage 2 have been very busy!
In after school maths club, key stage 2 have been very busy! Every Monday children from Year 3, 5 and 6 come to maths club with huge smiles and an eagerness to 'do' maths! We work together, sometimes with a friend or sometimes with someone younger to support their learning.
We have been focusing on developing our understanding of problem solving and how to actually start a problem. We've learnt that often working backwards can be an efficent method, but it's always good to do the inverse just in case! Not only have we attempted problems, we've also played mathematical games that provide an opportunity to apply a huge range of mathematical skills and thinking, one of our favourites is, 'Get out my area!' All to do with; area, perimeter, shape, space, strategy, logic, multiplication, multiples, factors and addition!
At the beginning of term we discussed areas within maths that we would like to work on, lots of the children shared that fractions were something they worry about. With this in mind, we had a little extra encouragement in club this week in the form of smarties and biscuits! They were great in supporting our understanding too! One thing we've learnt; when you finally solve a problem, you can't help but smile! Great work Mathletes!