Circus Skills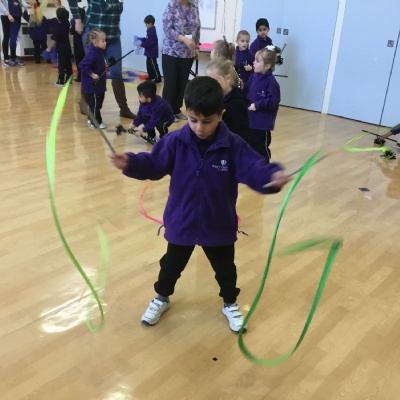 Roll up, roll up, the circus is in town!
Today we had a fantastic start to the new half term with a circus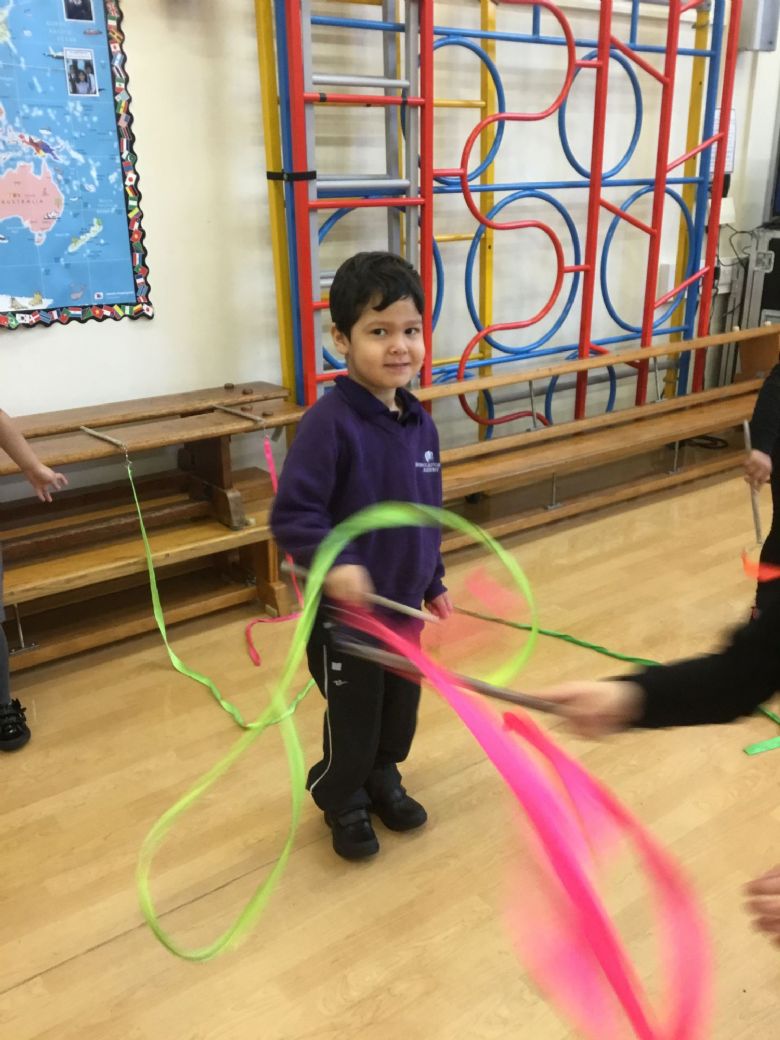 skills day! The day started with a whole school assembly where we saw lots of different pieces of equipment and a few tricks. This was then followed by a workshop where we all got to try out the different activities. Some children surprised themselves and the adults with the skills! Activities available were;
*Plate spinning
*Scarf juggling
*Balancing large peacock feathers
*Flower sticks
*Ribbon twirling
*Diablo
Visit our photo gallery to see the fun we had!
After the workshop we headed back to class for a circus themed day which will continue tomorrow and maybe even the rest of the week as we have had so much fun!
Activities available in the classroom included;
*Tightrope walking (walking along a masking tape line on the floor)
*Balancing a clown on your finger - cutting around the clown then adding paper clips to the arms as weights
*Counting circus objects
*Circus small world tray
*Circus skills outdoors using a range of PE equipment
*Design a new tie for a clown
*Design a new clown face
*Circus repeating patterns
*Labels for circus objects
*Quoit throwing into numbered hoops then adding up the numbers to find how many points have been scored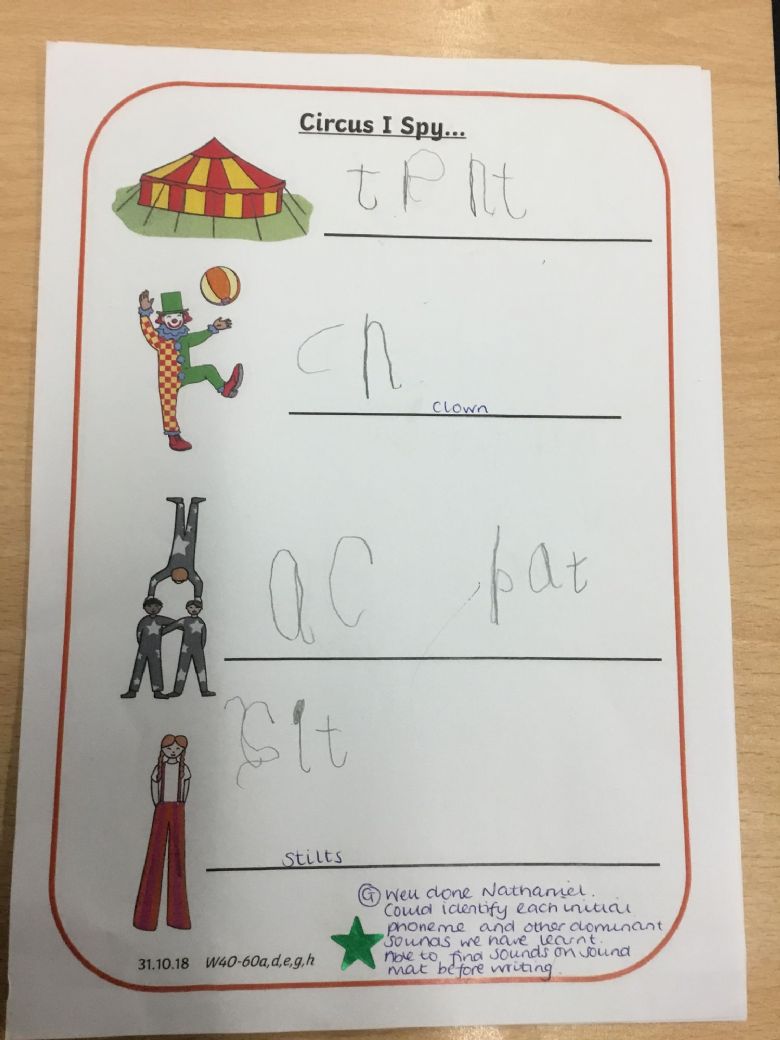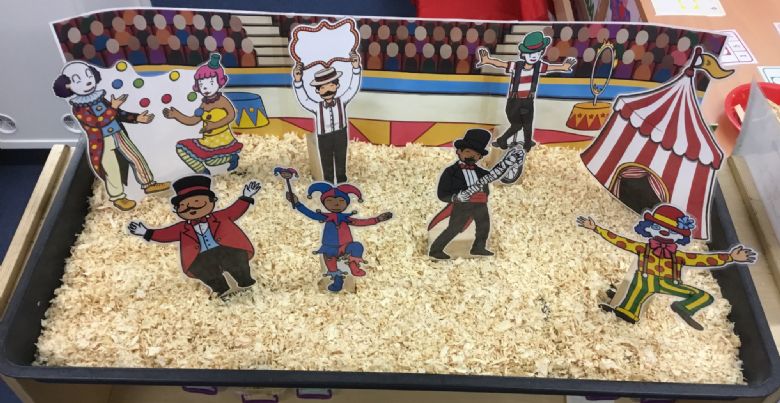 Click here to see photos of our circus activities