Funnybones!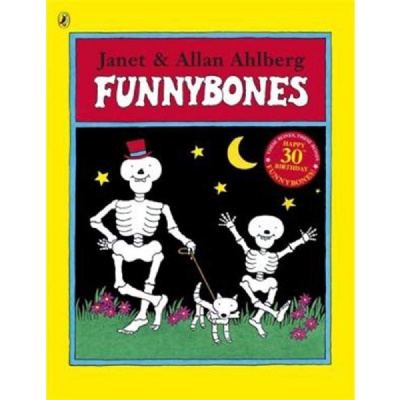 This week our core text has been "Funnybones"
As part of our "Marvellous Me" theme we have been thinking about our bodies, particularly what is hidden beneath our skin!
We have used the "Funnybones" story as way of investigating skeletons and the bones within our bodies. We have learnt the Dancing Skeleton song which can be found by clicking on the skeleton image;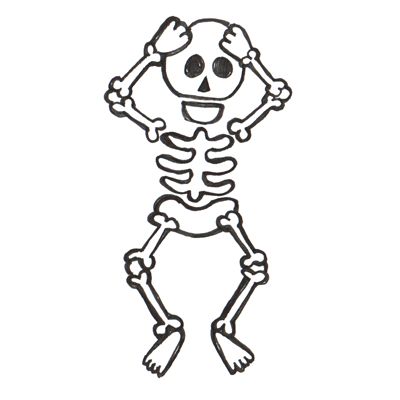 The children have really enjoyed using the x-rays on the light box to look closely at the different bones, looking at the shape and size of them. They have even tried to piece the x-rays together to make a complete skeleton!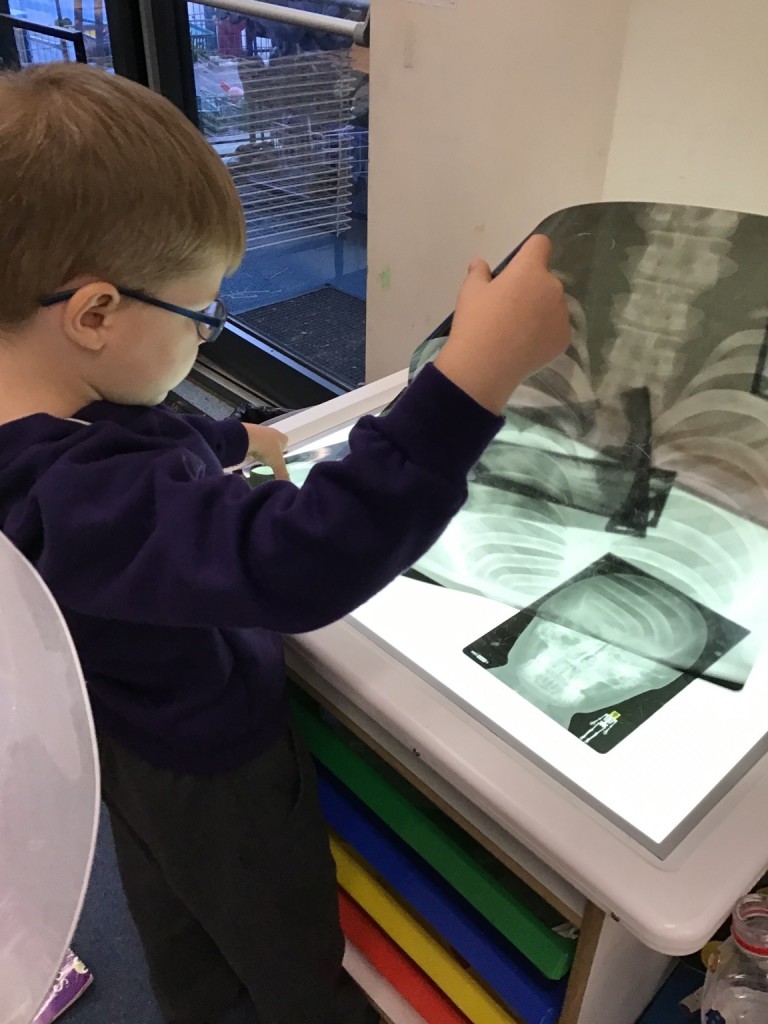 Using chalks we have been drawing around our hands then adding cotton buds as the finger bones. We have used this as an opportunity to practice counting to 5 and also consolidating our recognition of numbers to 5.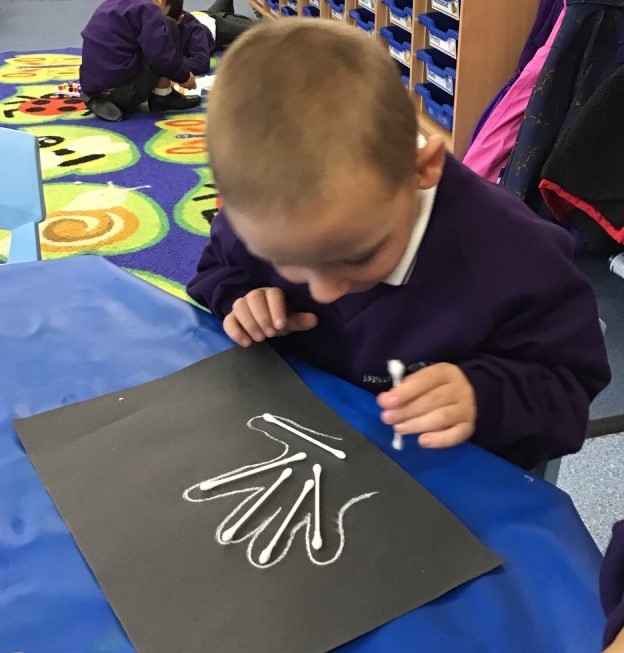 We have also used chalks to draw our own skeletons!