A Christmas Collar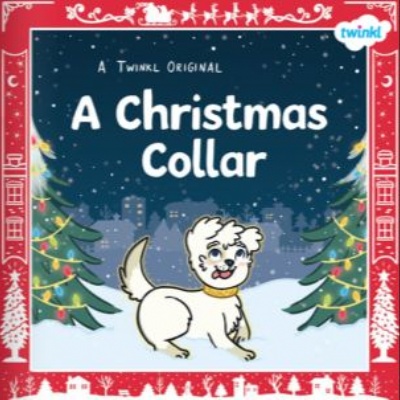 It's nearly Christmas, so we have been using this beautiful new story to get us in the festive spirit!
"A Christmas Collar" is about a little girl called Mila and her dog Lumi who find a collar while out walking. Mila puts the collar around Lumi's neck. That night the collar starts to glow and lifts Lumi up into the sky where she meets Santa's reindeers. Lumi helps Santa to deliver some presents until he spots that Lumi has taken the place of one of his reindeer! Santa starts a search for his beloved Dasher and Lumi sniffs out the reindeer. Lumi helps Santa to find Mila's house then hops back into his basket before the family wake up on Christmas morning to presents under the tree, with an extra special present for Lumi - a new collar!
The children have loved hearing this story this week. They have been busy writing letters to Santa which have now been delivered to Santa via the magic of Tinsel, our class Elf.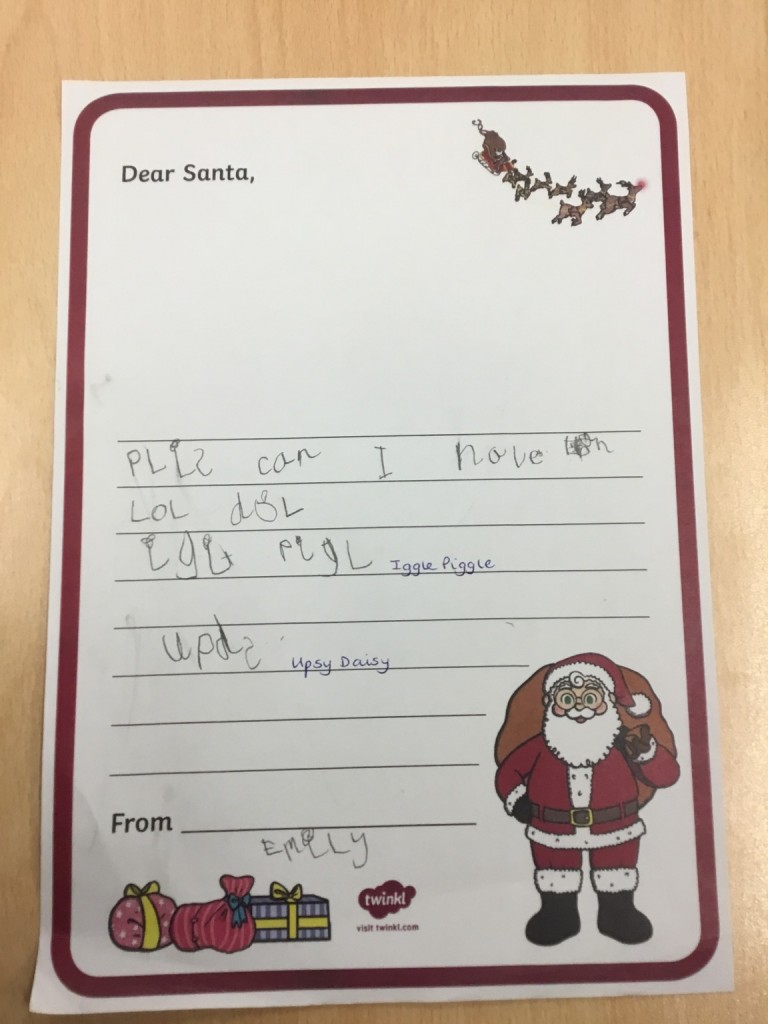 The children have also been designing a new collar for Lumi using a range of craft materials.


Outdoors the children have worked in groups to take part in Miss Brown's Reindeer School. Here, the little reindeers have been learning everything they need to know about being a reindeer and developing their gross motor skills such as jumping over chimney pots, ducking under the clouds and galloping because they were running late!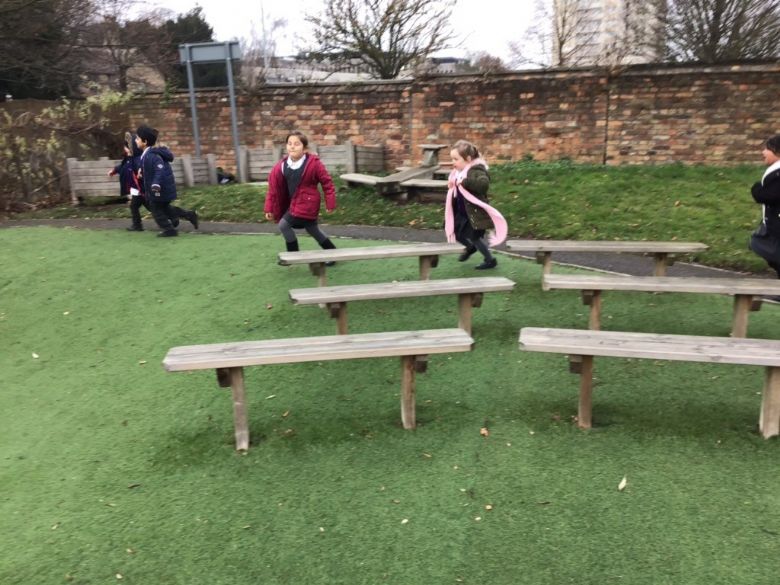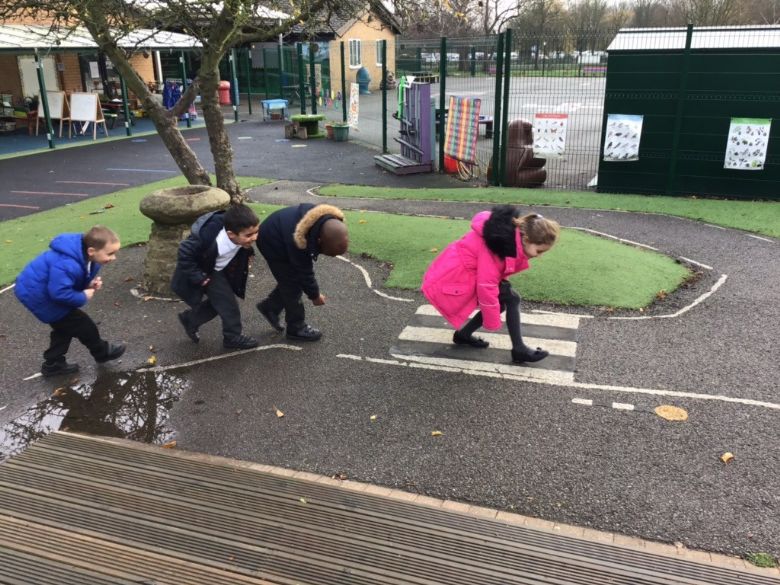 In the story Lumi found the collar in the snow. Unfortunately we don't have any real snow yet, but the children did find some toys frozen in ice! They talked about how water freezes and ways to get the toys out of the ice;
Break it on the floor. I can smash it!
If I rub it in my hands it will melt. My hands are warm.
To show how much they have listened to the story, the children have been playing the "Christmas Collar" game. This involves rolling a dice and counting carefully that number of spaces. If the children land on a collar picture they need to answer a question about the story. The children all showed fantastic understanding and were able to answer the questions!