Beep, Beep Day!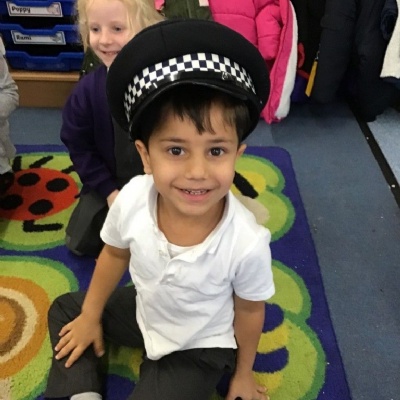 Today we celebrated 'Beep, Beep Day' and to help us learn more about road safety we had a very exciting visitor! The Police officers and their police car came to visit!
We started the day by talking about what we can do to keep safe near traffic and learnt a song about how to cross the road.
We must hold a grown up's hand
We have to wait for the green man and the beep sound before we cross the road
We then took part in a variety of activities such as cutting and sticking people and vehicles in the right place on a map, practising crossing the road using our playground zebra crossing, playing a stop/start game by only moving when you see the green man, collaging traffic lights and much more.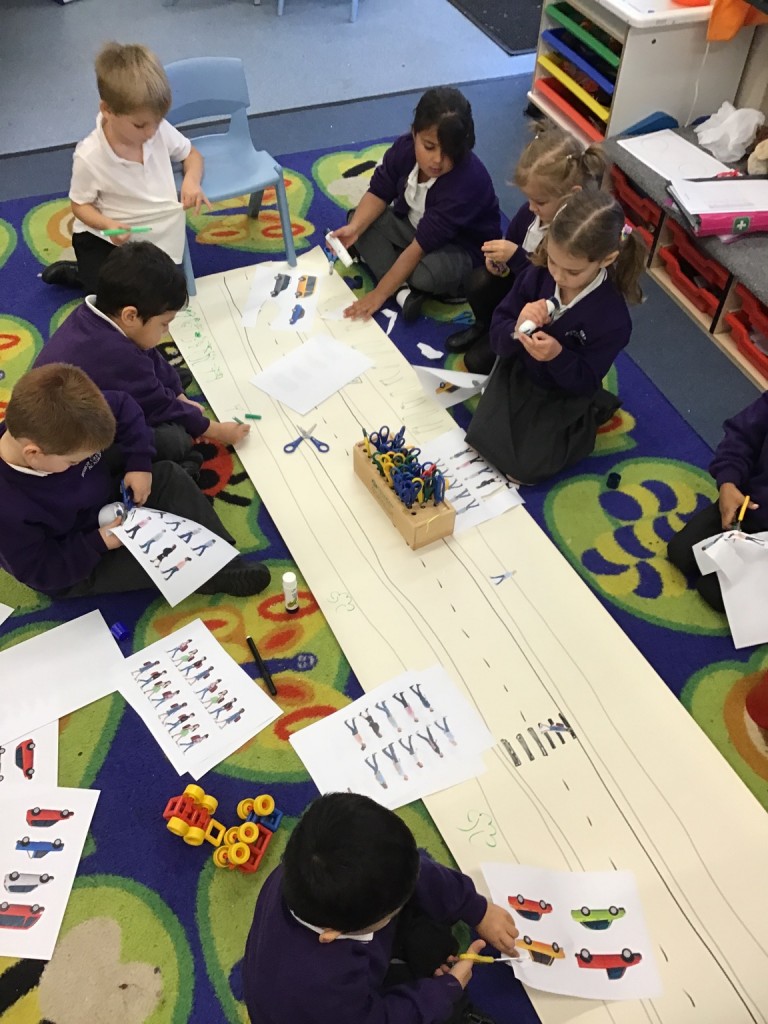 Green means go and red means stop
You have to look both ways
Just as we were in full swing of our activities our special guest arrived! The policeman came into the classroom to speak to the children. He introduced his friend Zak the Zebra and explained how Zak helps children to keep safe around traffic. The children listened so well and when asked questions, were able to come up with some great answers.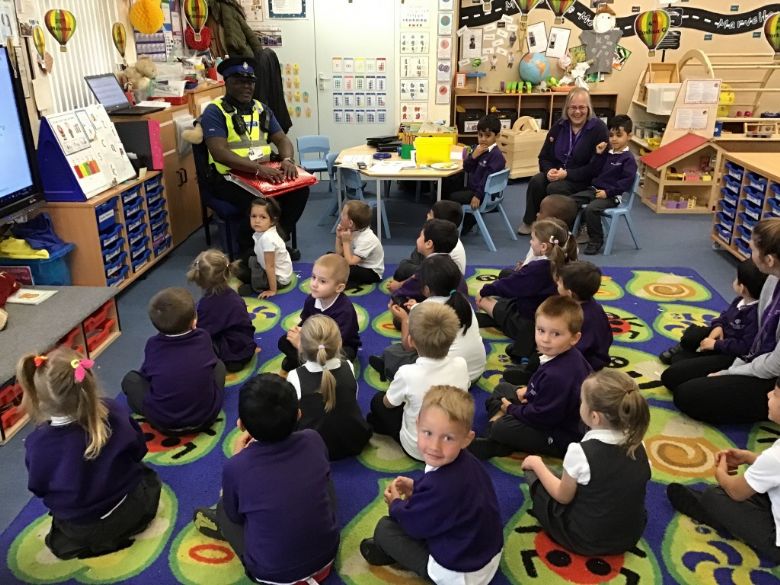 Whilst the policeman handed out his police hats for the children to try on he received a very important message over his radio. The children listened quietly and heard that the police car had arrived on the school grounds! The children were captivated and very excited to be told that they would be allowed to sit in the police car!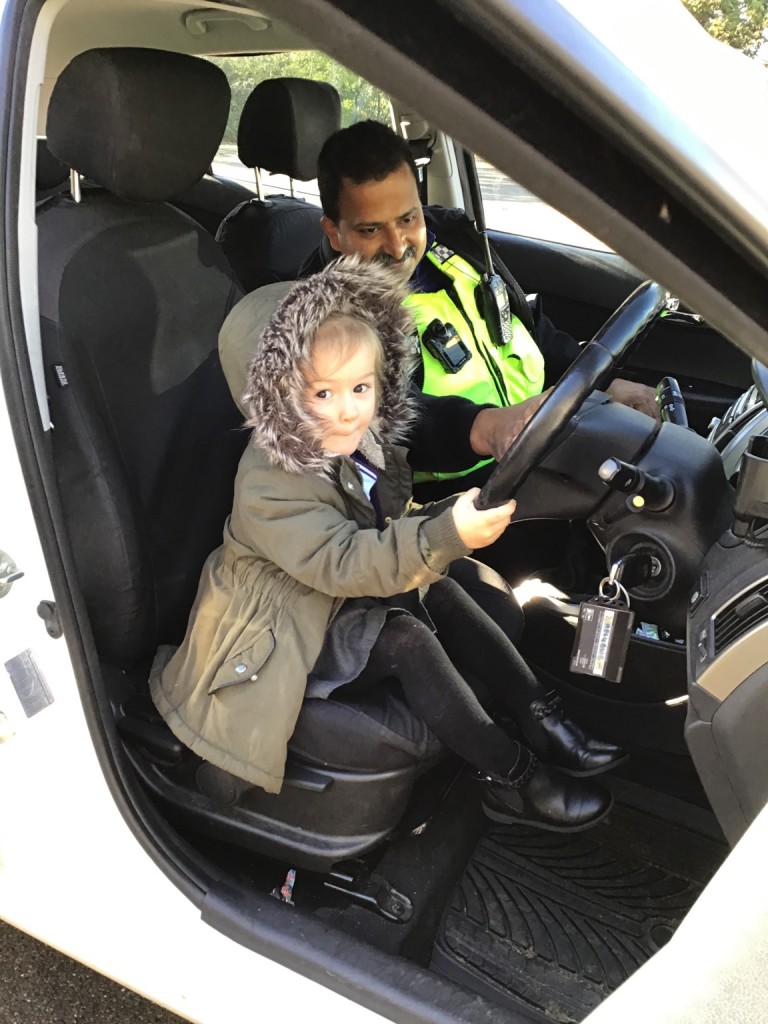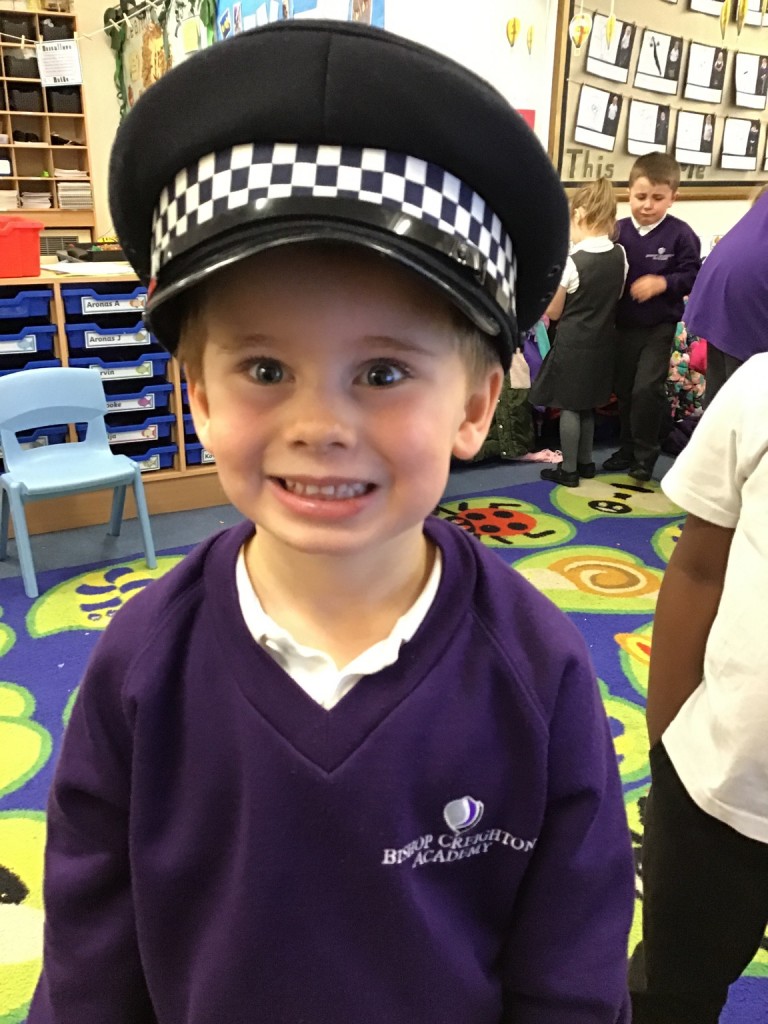 We all went outside and each child was allowed to sit in the police car and press the button to activate the sirens!
The children thoroughly enjoyed our 'Beep Beep Day' and I'm sure they will be able to tell you all about how to cross the road safely!
Click here to see more photos in our gallery