Sixes galore in T20 tournament!

This week Mr Williams has handed over the blog writing reigns to Mr Gibbons! Read on to find out about this week's excitement...
Over the past six weeks Year 3 have been working on cricket during their PE lessons. The have been introduced to a variety of skills including batting, bowling, throwing, catching and fielding.
This Tuesday they got to apply these skills in a tournament, and just like in real life the children representing the West Indies team were victorious, beating England, Pakistan and India.
Well done to all the children, who showed very high levels of understanding of the game, and whose ability levels have greatly improved through-out this half term. It's been a pleasure teaching you all.
Mr Gibbons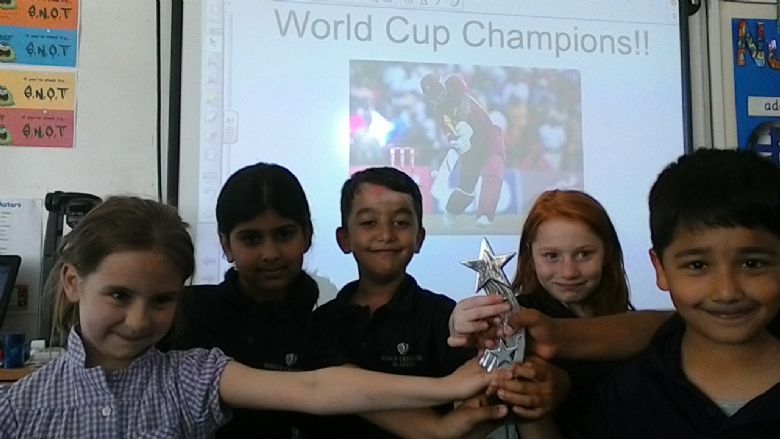 The victorious West Indies team!