Out of This World!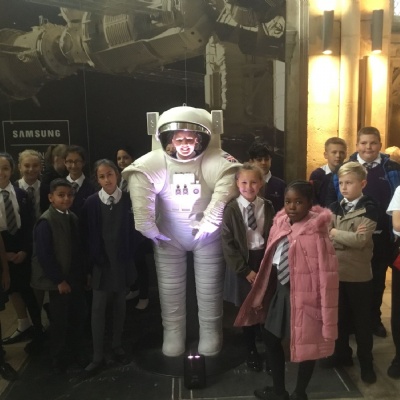 6SV Go Out of This World!
On Tuesday, Year 6 had a fascinating time at Peterborough Cathedral, learning about Tim Peake and his spacecraft. We had our photos taken in a 'selfie spacesuit' and then saw his space capsule (called Soyuz TMA-19M) and its parachute. We thought that the capsule was tiny, especially as it brought three astronauts back to earth, but the 25m parachute looked enormous! We learnt that it had travelled at 27,000 km/h and its outer surface was heated to more than 1500ºC, which was why it looked scorched and charred.
We also saw Tim Peake's emergency spacesuit, which he wore during his launch to and return from the International Space Station. This would have kept him alive, had the spacecraft depressurised. It was a really interesting morning!