Making a splash at the Lido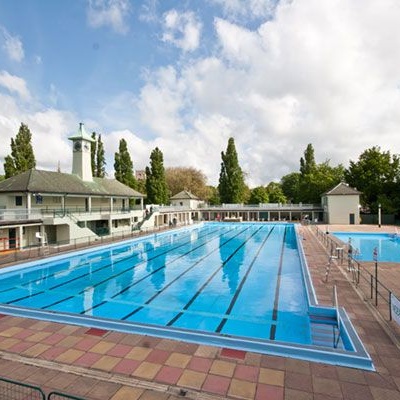 Thursday was a highly anticipated day for all of Year 5 at Bishop Creighton.
We were eager for our summer outing to the Lido! We excitedly paired up for the walk to the lido, so conveniently located just across the road from our school. When we arrived, the sun was still reluctantly hiding behind a cloud, but we were delighted to find the pool was heated to a toasty comfortable temperature. There were floats galore to play with and we devised numerous games to play whilst having fun in the water.
When lunchtime came, we found a nice picnicking spot on the grass near the pool to eat and chat with our friends. We had built up quite an appetite after all that activity in the morning. The sun started to peek out from behind the clouds and it was the perfect day to be having a picnic with friends.
After lunch, we impatiently waited to dive back into the water for more fun and games. Miss Greaves organised races for us where we could pick one or two opponents whom we wanted to race against. There were some tight-fought matches! We also had some balls to play with and throw to each other during the afternoon session. There was endless amusement to be had. Before we knew it, it was time to get out and get changed ready to head back to school. Time flies when you're having fun! We hope we can go to the lido again sometime.