Royal wedding celebrations!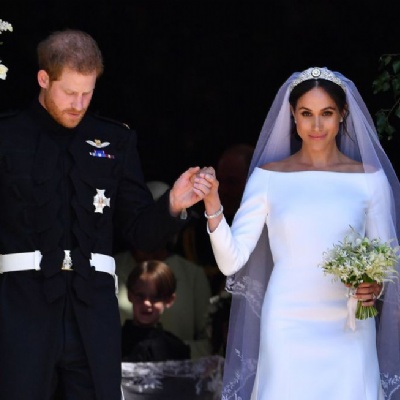 On Saturday 19th May 2018 HRH Prince Harry, married Meghan Markle. Here at Bishop Creighton we also celebrated this phenomenal event, by hosting our own wedding on Friday 18th May.
On Friday 18th May Reception (Little Penguins class) put on a fantastic show for us all. The whole academy was invited to come dressed in their finest clothes fit for a wedding. During the morning we worked in our classroom to learn more about weddings and about the Royal Family.
We learnt all about Prince Harry and Meghan Markle, who they are, where they live and how other countries celebrate weddings in their cultures. We completed some fun maths, writing our own vows, designing wedding cakes, designing wedding dresses and writing our own royal breakfast menu. The children had to think about what foods were healthy and what people eat for starters, mains and desserts.
In the afternoon Penguin class led the celebrations with an outdoor wedding complete with Harry, Meghan, The Queen, Prince Philip and a Vicar! The whole academy watched as the wedding ceremony took place. Following the ceremony all children and staff enjoyed a tea party and some musical entertainment.
It was a fantastic celebration; view our photo gallery for all the pictures of the amazing day!