Antony Gormley art workshop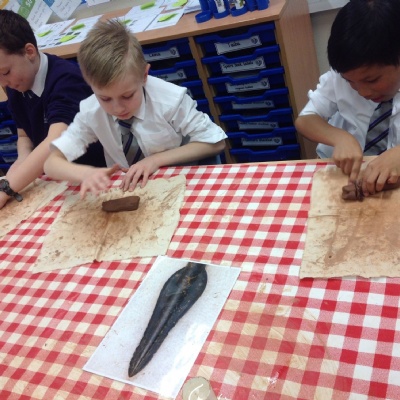 This week we have been lucky enough to participate in an Antony Gormley workshop. KS2 at Bishop Creighton Academy had the chance to create some special clay work, that will be displayed at an exhibition in Peterborough City centre in April.
Antony Gormley is one of the best known and most popular British sculptors working today. He has shown extensively throughout the world and is probably best known for his sculpture Angel of the North in Gateshead and Another Place at Crosby Beach in Merseyside.
In 2008 The Daily Telegraph ranked Gormley number 4 in their list of the "100 most powerful people in British Culture.
Three pieces of Gormley's 'The Place to Be', which was originally bought by the Peterborough Development Corporation in 1984, will be placed on top of three buildings overlooking Cathedral Square should the plans be approved. The proposed locations are Queensgate Shopping Centre, adjacent to Carluccio's, Leeds Building Society and Norwich and Peterborough Building Society.
To tie in with the unveiling of the sculptures, 1,000 children - including some at our school, are creating ceramic pieces which will be showcased as a large installation in the city centre on that weekend following the re-siting of the art.
The installation links to Whittlesey Bronze Age site Must Farm with pupils creating terracotta clay artefacts such as arrowheads, sickles and bowls, like those found during the Must Farm excavation.
We had a fantastic time creating ceramic pieces from clay; we hope you will go along to the exhibition in April and spot some fantastic pieces created by us!