Our trip to Castle Rising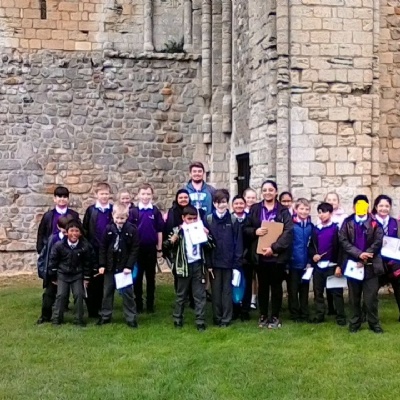 Year 5 experienced their 'Big Bang' for their current Theme, Castles and World War 1! Yesterday (27th September 2017) we were lucky enough to visit Castle Rising!
Years 5 travelled to Castle Rising in Norfolk. Did you know Castle Rising was built in 1138?! We were all excited to visit the Castle; as Castles are our current theme, alongside WW1. We all gasped in admiration as the coach pulled into the car park. The castle looked breath taking in the sunshine (although it was awfully windy) and everyone couldn't wait to explore inside. In our groups we ventured around the grounds, explored the chapel ruins and climbed the spiral staircase in the castle to get to the top! We even went down to the basement and viewed the wells. The views were spectacular and we learnt lots of facts by reading the information boards! We all had a great time, including a picnic on the wonderful Castle grounds. Year 5, get ready to use this first-hand experience to support our learning in the classroom! We will be writing recounts all about our trip!