The amazing Galapagos Islands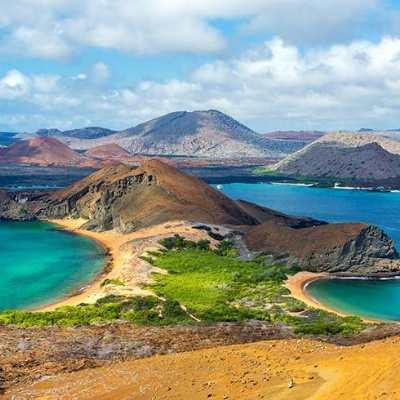 In Mrs Vernon's Literacy Group, we have spent time finding out all sorts of fascinating facts about the Galapagos Islands (which Charles Darwin visited on his voyage on the HMS Beagle). These islands are located off the coast of Ecuador and look like an amazing place to go on holiday, as there are numerous outdoor activities available, which we all thought looked so exciting! We started off by finding out as much information as we could about the islands and wrote this in a mind map.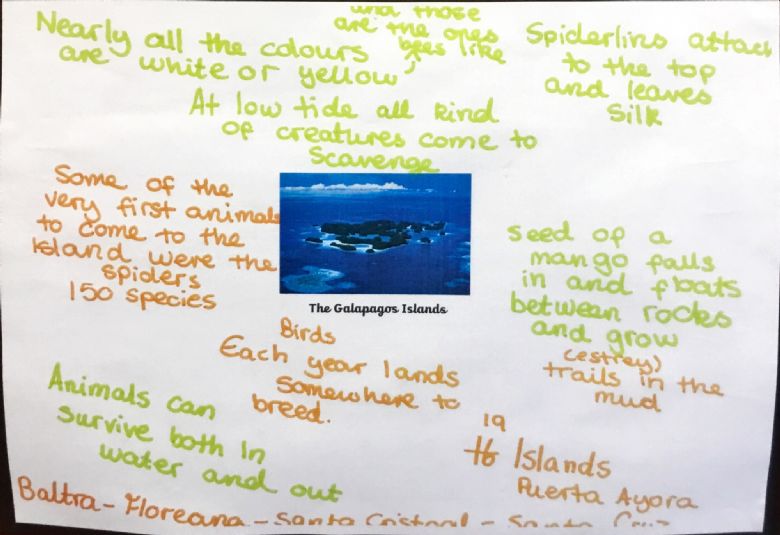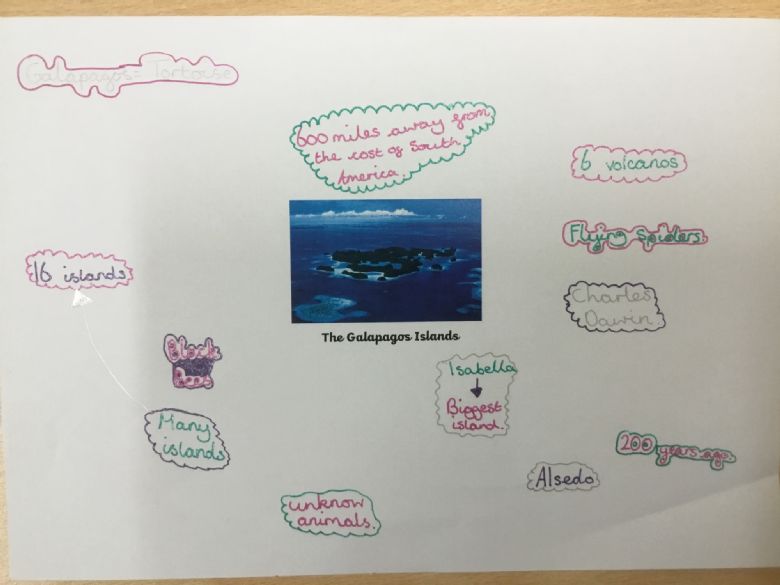 We have created persuasive leaflets all about the islands and have also written to Mrs Redhead to try and persuade her to let us have a trip there! We tried using different effects on our leaflets to make them really striking.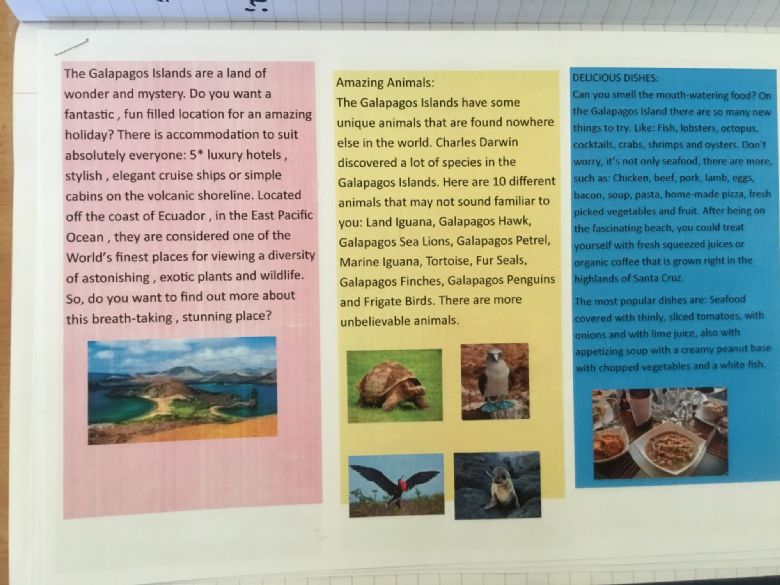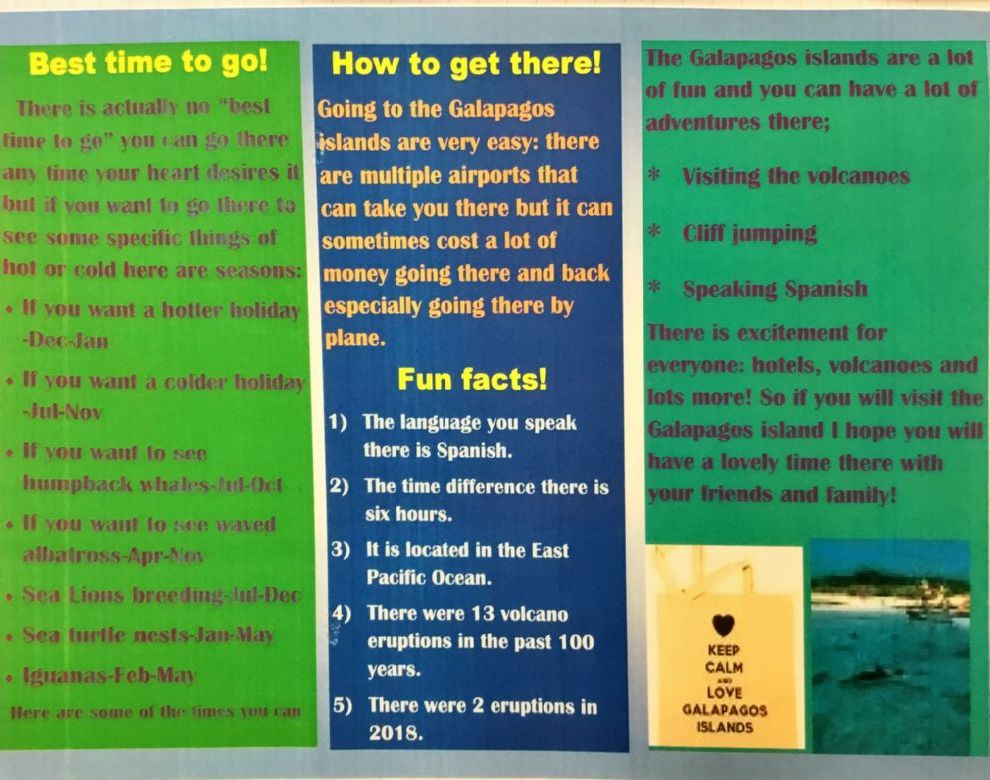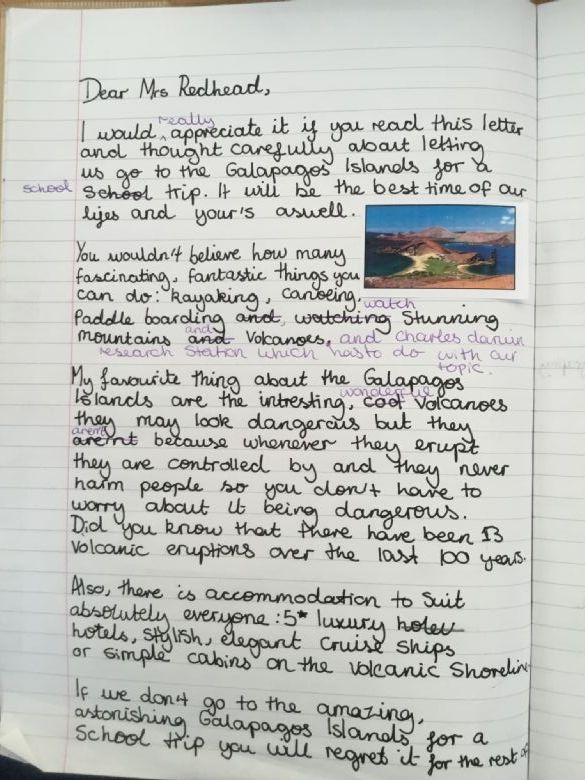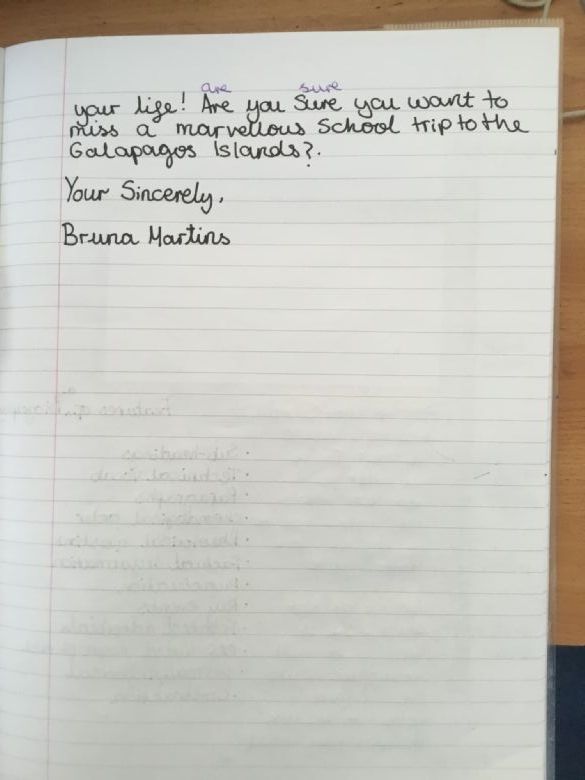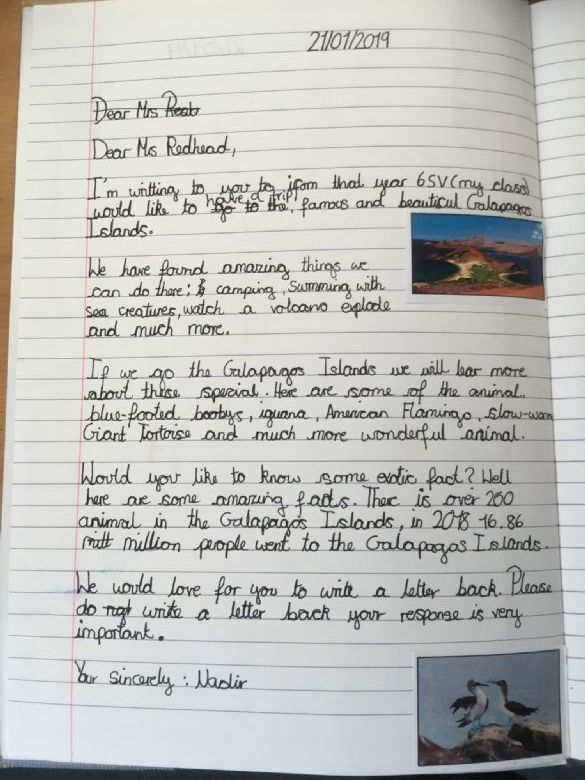 Next, we used Microsoft Sway to create presentations all about the islands. We hadn't used Sway before so that was very interesting!