Puppet making

Have you ever wondered how to make a string puppet? Come and read the instructions Year 4 had to follow this week.
How to make a string puppet
Puppets are a fun way to tell a story! Would you like to find out how to make them?
You will need:
a cardboard tube

a ping pong ball

a lolly stick

fluffy pipe cleaners

string

beads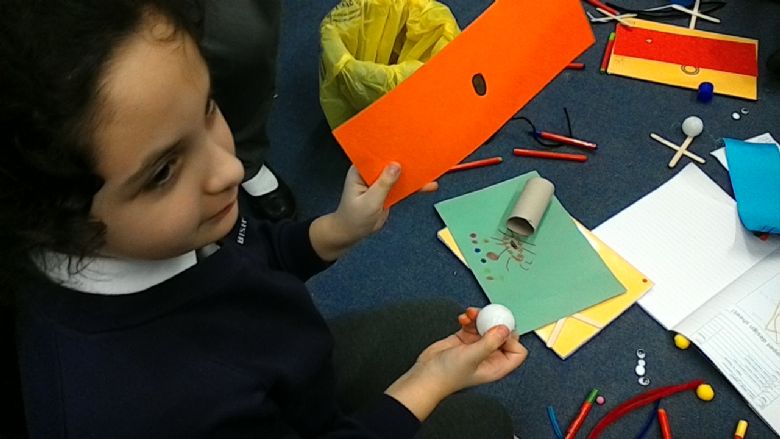 How to do it:
Make two holes in the ends of the tube.
Push string through the top holes of the tube.
Stick the string to the tube with tape.
Thread beads and a ball onto the string.
Tie the string to the lolly stick.
Attach legs and arms to the puppet
You have now made your very own string puppet! Enjoy playing with it!