Fly To The Line!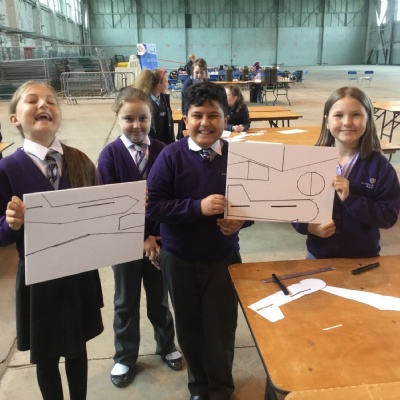 Welcome back! It's been a very exciting start to the term!
Hello and welcome back to the year 4 class blog for the final term of the year!
We've got this term off to an "flying" start, as today Bishop Creighton entered a team into the regional finals of the Dendrite "Fly to the Line" competition! School from all across the region met at RAF Wyton, where we were escorted onto the base and into a giant aircraft hangar!
There, we were briefed on the rules for the day before being given all of the tools we would need to build our very own competition glider from scratch! 25 minutes of furious designing later and we had what we thought was a winning design!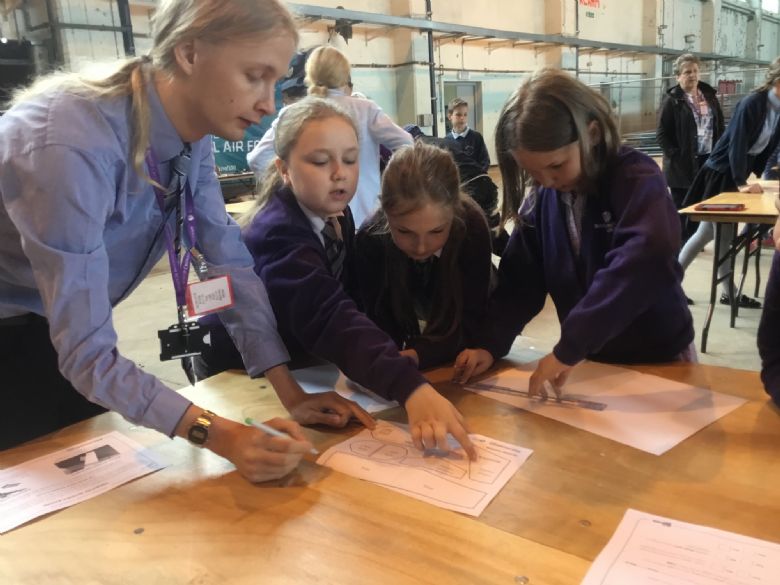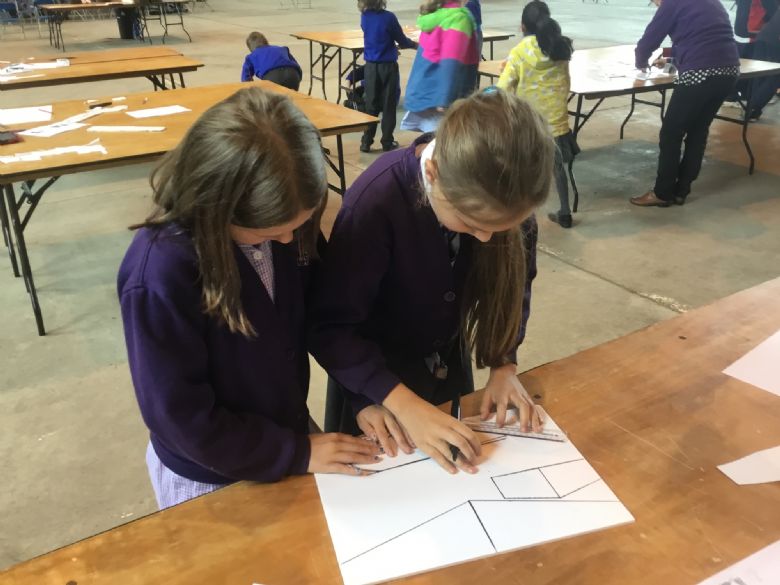 The next part of the process was to cut out our band new design onto foamboard - a strong but lightweight material perfect for this process. After the cutting, we assembled our aircraft, added some hot glue for good measure and set about balancing our glider.
For the glider to fly properly, it was important that we measured the centre of gravity. Ideally, we wanted our glider to be able to balance on it's wings. If the weight was too far forward, the glider would likely dive-bomb straight into the ground. If the weight was too far backwards, the opposite would happen - our glider would shoot up into the sky before crashing down and making almost no distance at all!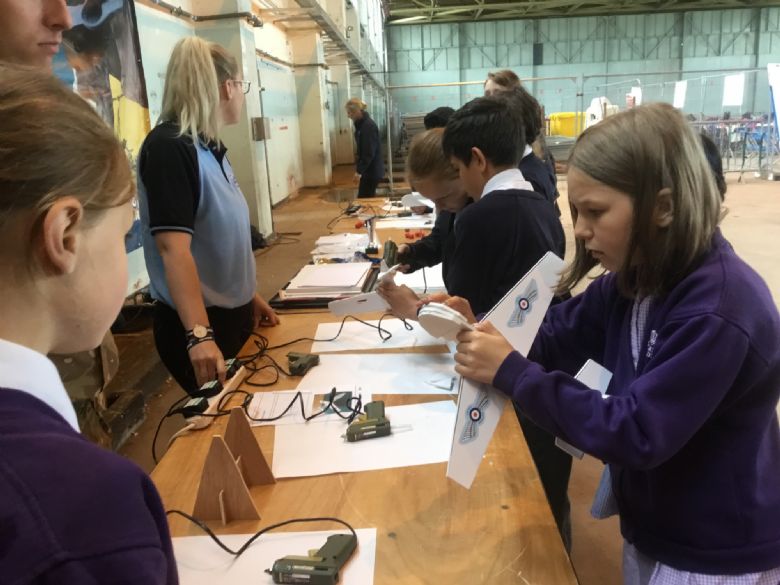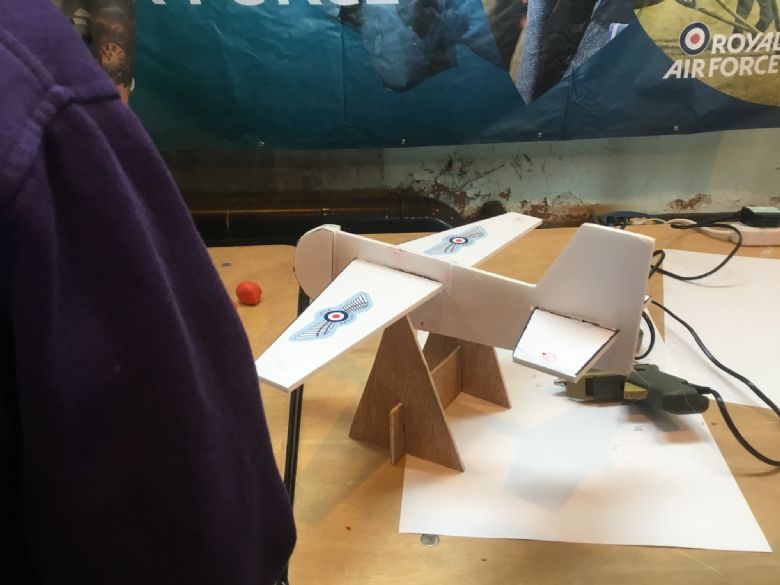 Once perfectly tuned, our glider was ready for a test flight! We got to meet lots of staff from the RAF and learned a lot about what life is like in the RAF. Plenty of real engineers were on hand to make sure our gliders were the best they could possibly be! We also learned a lot about the kinds of jobs and careers we could get out of design and engineering - maybe one day we could be designing planes for real!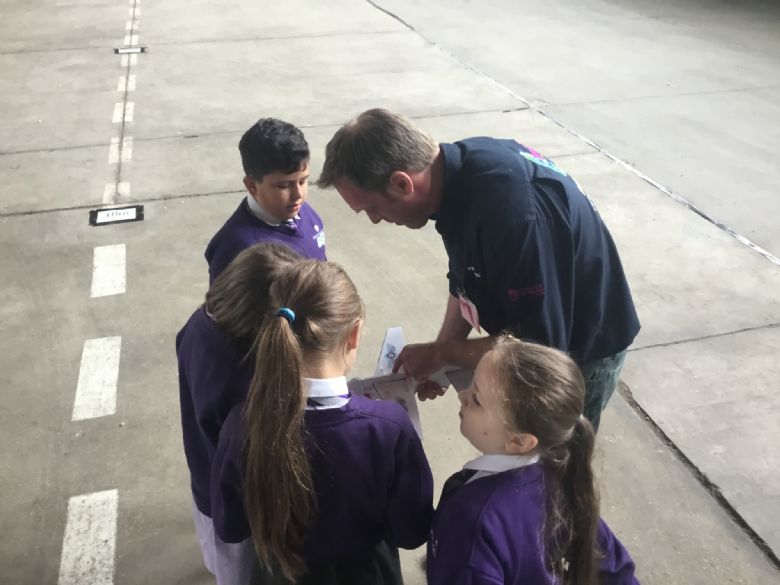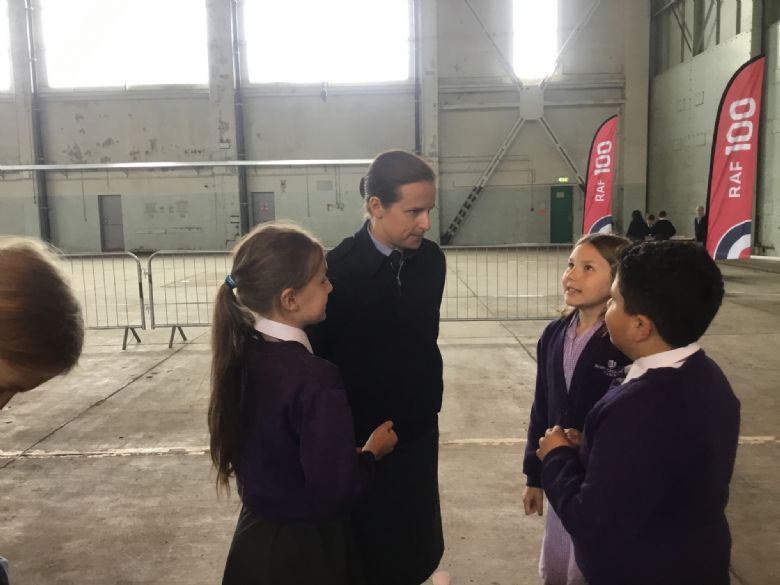 Finally, the moment of truth had arrived. It was time for launch! Our carefully constructed glider was strapped into the launch pad and the countdown begun...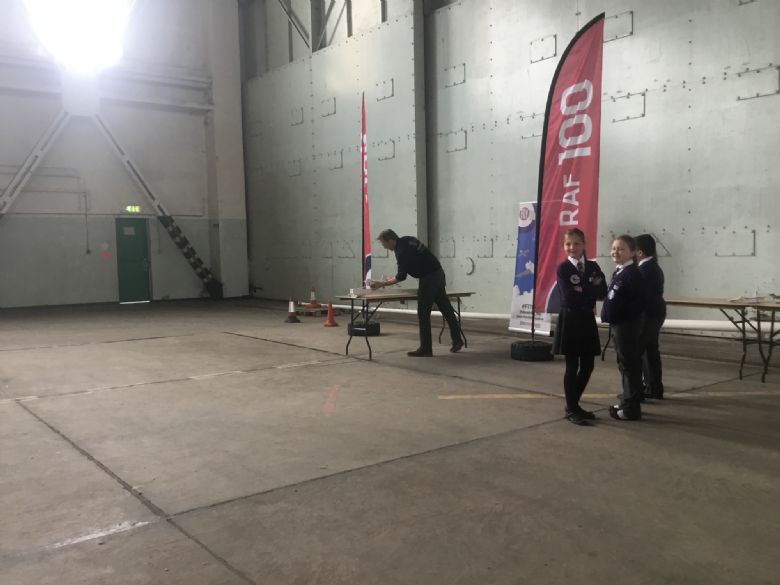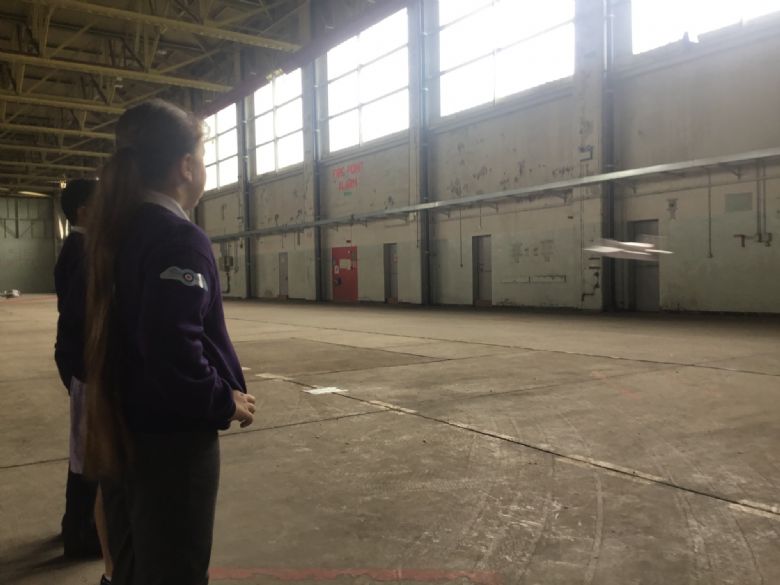 After all the scores had been tallied and the judges had voted on who they thought had been the best, we waited as the results were announced. And I'm pleased to say, we came second! With a massive flight covering nearly 10 metres, Team BCA Airways flew to victory, even out-performing a glider designed by the RAF engineers themselves! That means we are please to announce that we wil be attending the National Finals at a date to be confirmed very soon!
A massive well done to our team of students, and a huge thank you to RAF Wyton for hosting the day. If you would like to find out more about the competition, please visit the Dendrite webpage. We'll see you at the finals!