Disgusting discoveries!

Not your average Monday morning...
Monday morning brought with it sunshine as well as an unexpected email. The email detailed the sighting of an unidentified animal on the BCA field and tasked the class to investigate further.
Within minutes, a class full of detectives got to work and scoured the school field for an ambundance of evidence left behind! A half eaten apple, colourful fur, a trail of slime, a birds nest and much more.
Discussion and debate exploded around us...
"This animal must be big to bite like that!"
"Do you think the slime is from its mouth or feet?"
"I think the animal shook the tree and the bird's nest fell down!"
Wolves class were buzzing with energy and intrigue when we eventually retired to the classroom to discuss our discoveries. We must now plan and write our newspaper articles to keep Peterborough safe and warn the public of the potential dangers!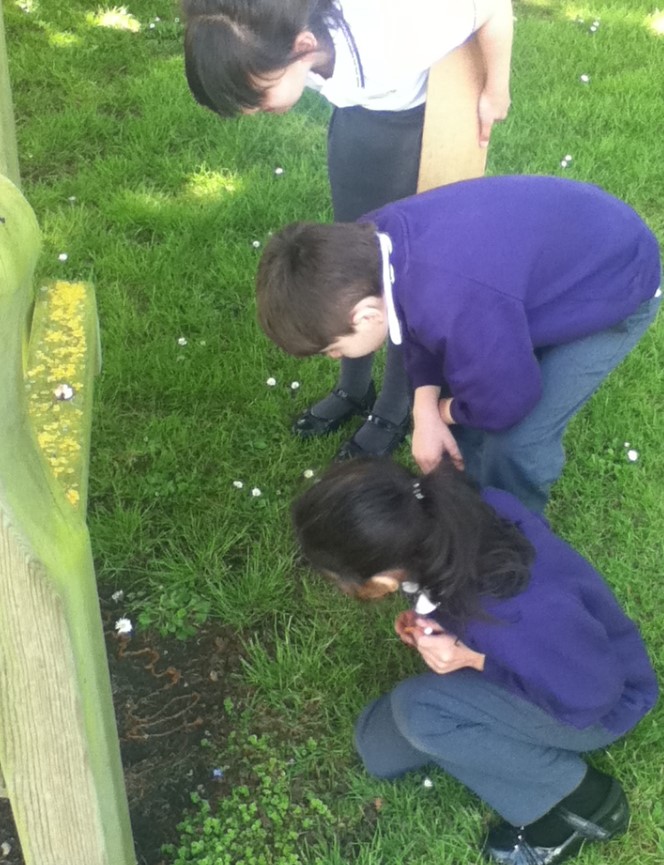 A trail of slime, but who? And why?