Read all about it!

Wolves class have spent the week delving into their new literacy topic!
Wolves class dived straight into their new literacy topic of newspapers. Within seconds, they were engrossed and searching for a news story that lured them in. The child friendly newspapers had images and headlines that leapt off the page. The children were soon deep in conversation and debate...
'This is Donal Trump'
'I'm learning about how much a dog costs to look after'
'What is fake news?'
In the blink of an eye, the classroom was buzzing with topics ranging from the the biggest shark that ever lived to wondering why people snore. What an inspiring way to kick start our new topic... lets hope articles of the future will be written by some of our budding young writers!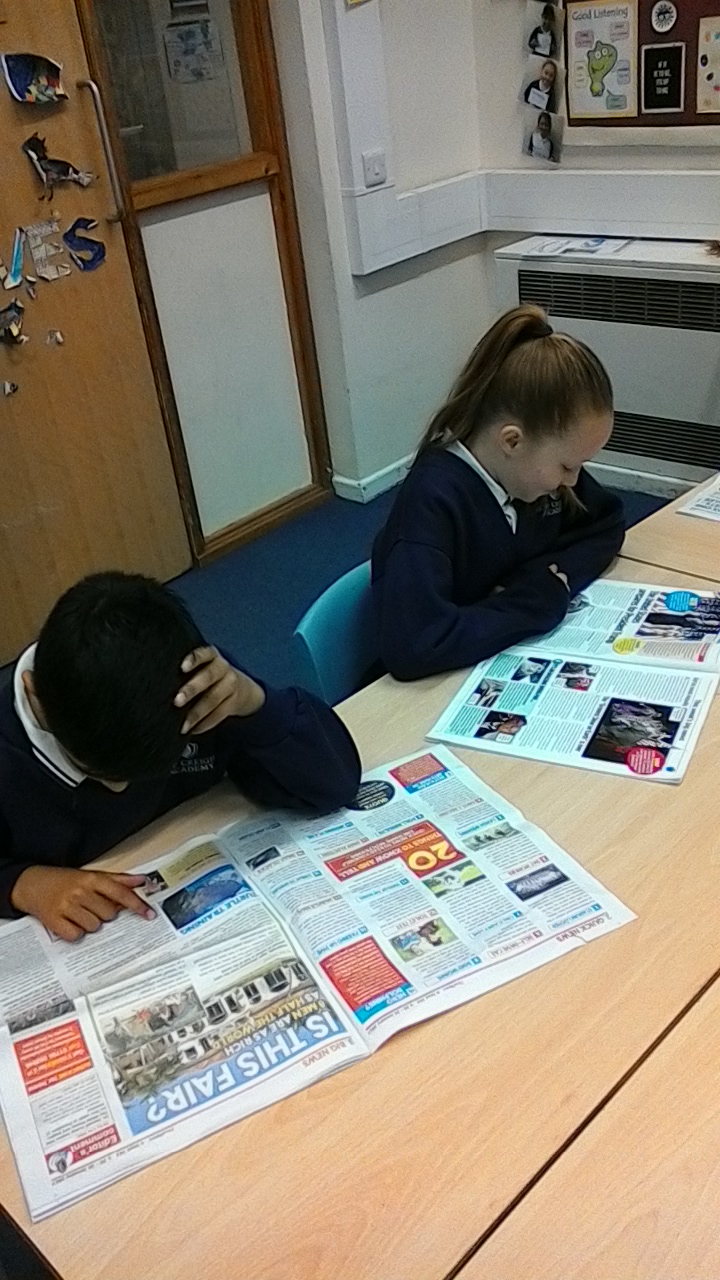 Newspaper frenzy in Year 3!