Witamy! Welcome!
This afternoon Wolves class welcomed some very special visitors into our classroom...
This term Wolves class have been excitedly learning our community language, Polish. We have had great fun learning about the country and it's language. (And even more fun laughing at Mr Williams trying to pronounce some of the words!!)
Luckily for us, Michelle and Olivia both come from Polish speaking families and have guided us through the topic with ease, earning themselves the title of 'Pronounciation Patrol.'
This afternoon we were fortunate enough to invite their parents into our classroom to take part in a question and answer session so we could delve further and gain a fascinating insight into the country we have learnt so much about.
As well as some brilliant questions, Wolves class also listened attentively and discovered lots about the similarities and differences the UK has with Poland. Language, Currency, Fashion, Wildlife, Sport... you name it, we covered it!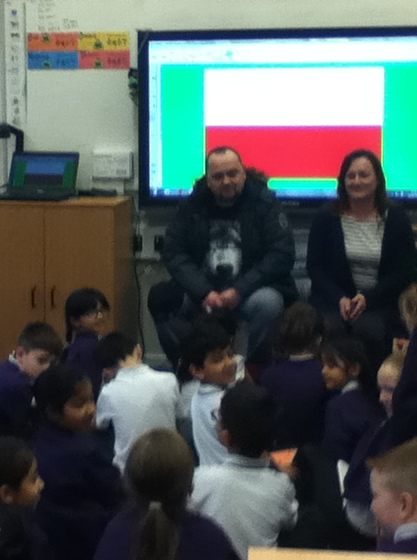 Wolves class by asking lots of interesting questions...