Charity Challenge!
Can you kick the ball as hard as you can and raise the money for an orphanage in Africa? Yes please!
On Monday, BCA had the thrilling experience of the Pro Kick challenge! After an inspiring assembly a fortnight before, Pro Kick brought in their super 'speed of shot' net to kick start their charity challenge (Take a look at our pictures here).
After gathering sponsorship during this time, Wolves class couldn't wait to give it their best shot!! (And didn't they do just that!). Everyone had two shots with the ringing chants of their classmates in their ears. A huge well done to all classes who created an unbelievable atmosphere all day and raised an amazing amount of money for a children's orphanage in Burkina Faso.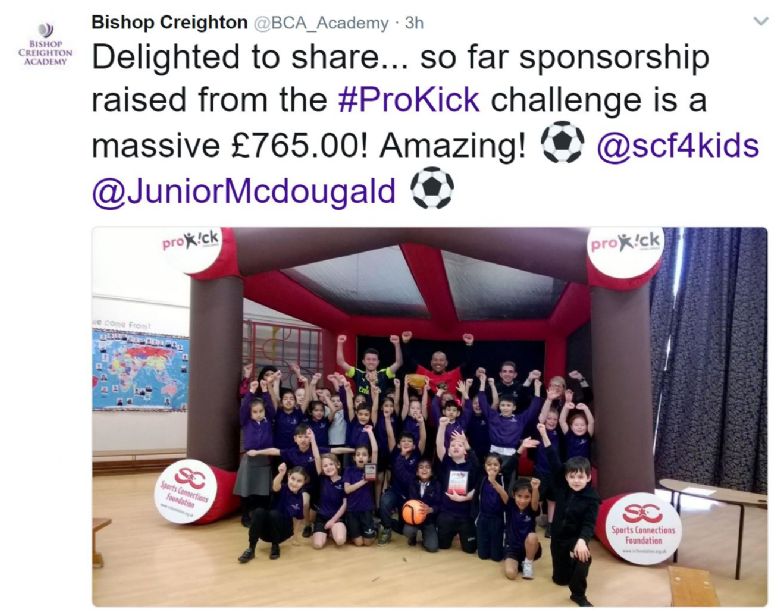 Jubilant Wolves class after their Pro Kick challenge!