Wolves class WOW'd by professional footballer!

After a morning of hard work, Wolves class had a visit from professional footballer, Luke Steele!
Wolves class had the shock of their lives this afternoon when Ex Manchester United and current Panathinaikos star, Luke Steele, walked into the classroom. Luke is currently in the UK during the international break and had dropped in to see how Youth Dreams Project is helping our school.
After listening attentively to some of his impressive achievements, they were given the unique opportunity to quiz the goalkeeping legend. Most notably, he had some brilliant messages and advice to give our class about learning from mistakes, moving on from defeat and having the right attitude to bounce back from any disappointments. This is something we have been working hard on as a class and it was fantastic to hear it from such a role model. Luke had superb answers for all of the questions but even he couldn't separate Messi and Ronaldo when asked who was the better of the two!
What a way to kick start the week!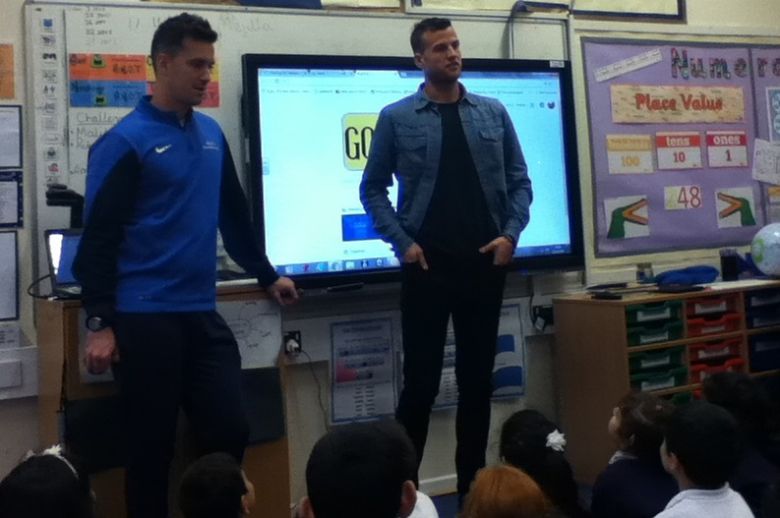 Wolves class hanging off every word!