Hammerton Zoo Park!

Key stage one enjoyed a fantastic big bang start to their animal theme this term, please do read our class blog and have a look through our photographs to see what exciting learning happened at Hammerton Zoo Park.
On Wednesday the 13th of April, year 1 and 2 visited Hammerton Zoo Park to kick off their new theme of animals this half term. The sun came out and all children had a super exciting day.
Children from both classes walked around the park in small groups to look at the different animals, during this time children were able to ask questions about the animals, think about where in the world the animals came from, as well as being able to look at different animals up close. Learning doesn't get much better than that!
The children looked at; wallabies, tigers, cheetahs, lemurs, camels, donkeys and many others!
The clear favourites on the day for year one were the beautiful white tiger and the happy wallabies!
To make the learning even more exciting, the children had a short quiz to complete in order to see what new facts they had learned on the day. It was clear to see that the children had remembered a lot and enjoyed their time at the zoo park. This memorable experience for the children is a fantastic starting point for some super learning to continue this term.
Here are just some of the lovely things year 1 had to say about the zoo park...
" It was the best day ever, I loved looking at the white tiger, he had massive paws."
" I wish we could go to the Zoo every week."
"I like learning outside, and it was really cool when the wallabies started hopping up and down the grass with us."
It was a brilliant day for all the children and we can now enjoy some super animal themed learning in the classroom too!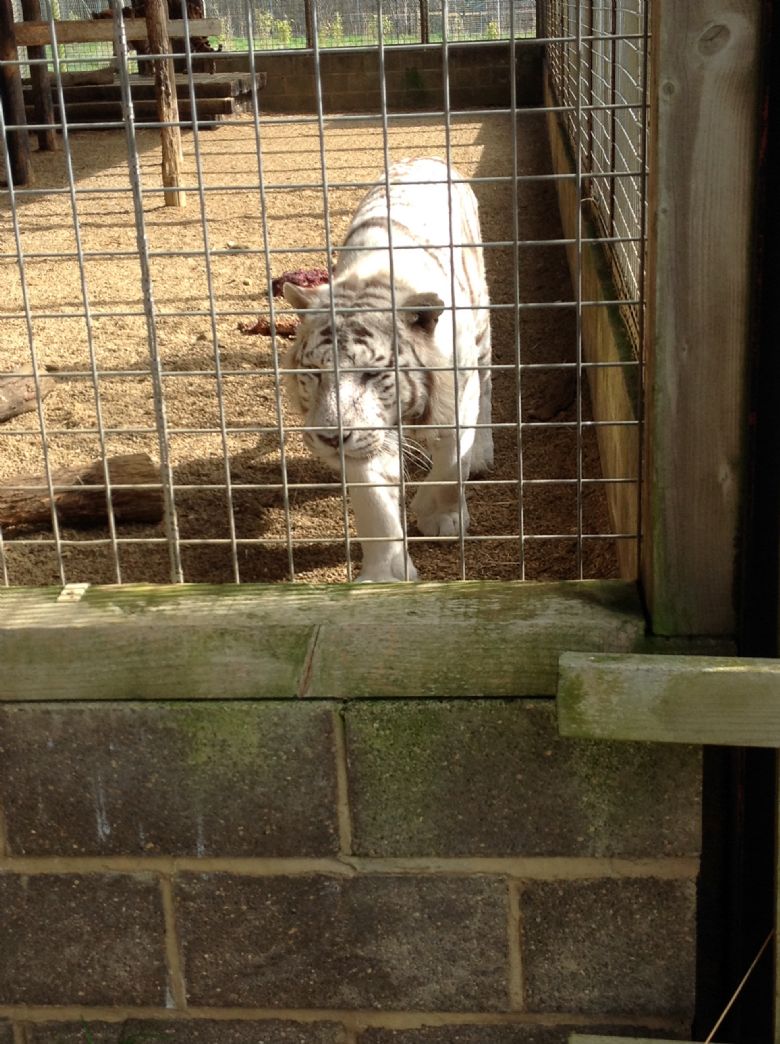 Please click on to the photograph to look at the photographs from the day!
If you would like any extra information about Hammerton Zoo park and the opportunities they may offer, take a look at their website by clicking on the link below!