Play in the Past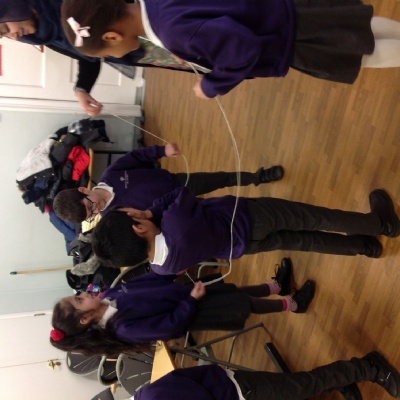 Year 3 had an exciting day doing some hands on learning at Peterborough Musuem.
A very excited year 3 had a super day at Peterborough Museum finding out about toys and types of play in the past.
After walking to the musuem, we were greeted by our teacher for the day and welcomed into the classroom. The children were told about different board games and toys people played in the past. We saw a 207 year old board game called 'The Mansion of happiness' and an old version of the popular game 'Snakes and Ladders'. The children then had a chance to explore and play with the toys and board games. This included hula hoops, skittles, tiddlywinks, blindfolded games, ring on a string and many others. They all had lots of fun and enjoyed playing games they never had before.
After this, we were set the task of solving a crime in the style of a life sized Cluedo game. A doll had had their hand removed by someone in the museum. We were given a list of possible suspects, a list of possible weapons and told the rooms where the crime could have happened. We split into 4 groups and it was our job to solve the crime. We went to each room in the museum and found clues about the different weapons. Along the way, we bumped into the possible suspects and had to ask them questions. It was a tricky crime to solve but the children thoroughly enjoyed it!
After lunch we had the chance to watch a magic lantern show. This involved using an old lantern and slides to show the story of 'Jack and the Beanstalk'. Olivia and Sarin did an amazing retelling of the story to accompany the slides. The children then had a chance to make their own slide for a magic lantern based on a dog or a cat. They had great fun making these and we had some super ideas. Take a look at our photo album to see the children's designs.
We had a fantastic time at the museum and learnt so much about games. We look forward to using what we have learnt back at school in our learning.