The wolves' party!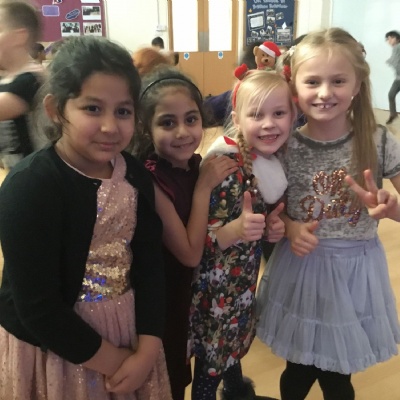 Year 3 celebrate the end of term with a Christmas party.
Dancing, music and party food was all provided for the Wolves' class today. Everyone spent their time dancing, playing musical statues and even started a Conga! The children enjoyed wearing their party clothes; showing off Christmas jumpers and some sparkly accessories!
The adults all agreed the pupils made us all proud by joining in and celebrating in style. Each child had brought a contribution of food or drinks and everyone enjoyed the treats! They won't need tea tonight!
See our photo album for more snaps of the party.