Panto Fun!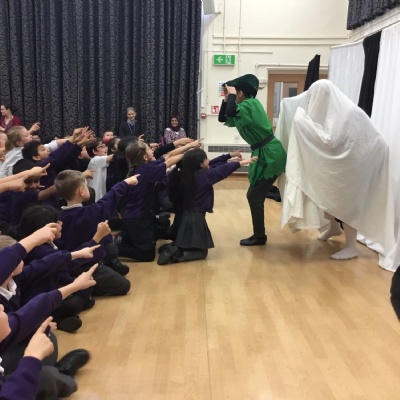 Robin Hood comes to Bishop Creighton!
Have you heard the story of Robin Hood?
"Robin Hood was a heroic outlaw in English folklore who, according to legend, was a highly skilled archer and swordsman. Traditionally depicted dressed in Lincoln green, he is said to rob from the rich and give to the poor."
Well we had a wonderful pantomime come to the academy today to tell us this tale! There were many characters including Robin, Maid Marion, the Sherriff of Nottingham and a ghost! The children had to join in with boos, claps and cheers and a great time was had by all.
Mr Dean and Mr McNally were good sports by helping out with the dancing - don't give up the day job!