Wolves Light up their Homework!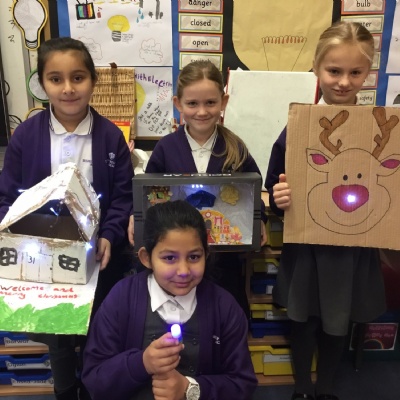 Four pupils in Wolves class lit up their homework this week!
This term in Year 3, we have been learning all about electricity! The children are now able to construct an electrical circuit and make a bulb light up. Please see our previous blog.

Four of the pupils decided to use this new knowledge to construct creative homework pieces that light up! Olivia's is a Christmas decoration ready for the upcoming festive period. Amina made a mini torch which would be useful during the dark evenings this winter. Sandra put together a nativity scene with a star above and Najma's house uses fairy lights to illuminate the roof!
Mrs Metcalfe and Mrs Murdoch are so proud of these pupils this week...Well done The Wolves!
We wonder what homework will come in next? Can you make something fantastic this week?