Flag Fen Adventures!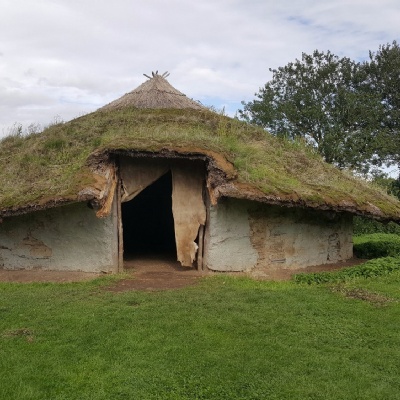 Flag Fen is a Bronze Age site developed about 3500 years ago.
On Wednesday 13th September 2017, Year 3 were lucky enough to visit Flag Fen. We are learning about history this term and trying to answer the question: Who were the greatest builders in the world? So...was it the prehistoric builders of the bronze age? We travelled east, across the city of Peterborough, to Flag Fen to find out as much as we could.
What is Flag Fen?
Flag Fen is a Bronze Age site developed about 3500 years ago, comprising over 60,000 timbers, arranged in five very long rows, creating a wooden causeway across the wet fenland. Flag Fen Archaeology Park is home to a unique ancient wooden monument. A kilometre long wooden causeway and platform are perfectly preserved in the wetland. 3300 years ago this was built and used by the Prehistoric fen people as a place of worship and ritual. 60,000 upright timbers and 250,000 horizontal planks are buried under the ground along with many swords and personal items given as offerings to the watery fen.
Visit Flag Fen and you can:
See an uncovered section of the ritual causeway and the treasure it holds
Explore a reconstructed village from the Bronze Age
Discover what life was for our prehistoric ancestors
https://www.vivacity-peterborough.com/vivacity-venues/flag-fen/
Year 3's experience:
Year 3 had a wonderful time learning all about this fascinating period of history and stepped back in time by jumping in a boat and viewing an ancient bridge! The children learnt how to order events on a timeline and sorted artefacts in to Stone Age, Iron Age and Bronze Age asking questions along the way. They even got to create a clay pot to take home and share with their families.
Pupils and teachers alike would totally recommend that everyone should visit this brilliant local venue!