Is it Alive?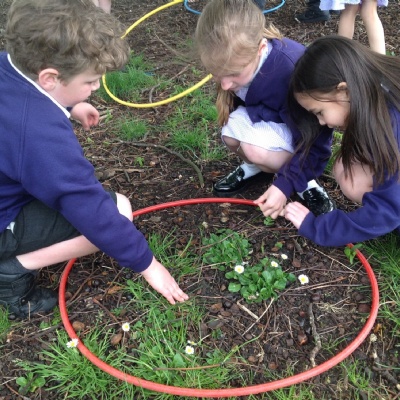 year 2 have been learning about objects that are living, not living and those that have never been alive
In our theme this week we have been out exploring the school grounds to find objects that are alive, non-living (dead) and those that have never been alive. Armed with PE hoops the children went onto the field and working in small groups started exploring the ground. The hoops were put on the floor and the area inside was thoroughly examined. The children quickly found living items such as flowers, grass, ants and other bugs. They explained to me how they knew they were alive. They found some dead grass and broken off small twigs which they weren't sure about, but in the end decided that they used to be alive and were keen to talk about dead grass that gets stuck on their football boots. Amongst the longer grass; much to their amazement, they found an old pen and an empty crisp packet which had never been alive. Back in the classroom they have recorded their learning and can now explain how they know if something is alive.
Look at our photos to see us exploring the school grounds.