Pro Kick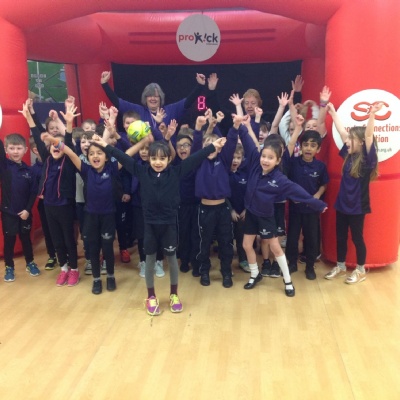 The excitment of the Pro Kick Challenge
Today the Pro Kick schools challenge visited school and all the children had a go at kicking the ball into the huge inflatable net. Each child had 2 chances and their scores were recording.
All of year 2 tried their best and put in alot of effort to beat last years scores.
Our top boy was Aran who kicked the ball at 36 mph, and our top girl was Keira who kicked the ball at 23mph.
Well done to all the children. Your speeds were amazing, and a thank you to families and friends who have sponsored the children.