Divas for Diwali!

Today we made clay divas for Diwali.
On Thursday 23rd October it is the festival of Diwali. All week we are going to be learning about Diwali and some of the traditions and customs that surround the festival.
Today we started by listening to the story of Rama and Sita who had to escape the evil 10 headed demon called Ravanna.
We have also learnt that 'Diwali' means 'line of lights'. We have used air hardening clay to make our own divas to hold tea lights. We enjoyed squishing the clay in our fingers - it was a bit cold though! When the clay is dry we will paint them pretty colours and then hopefully light our divas.
Check back again this week to find out what else we have learnt about Diwali!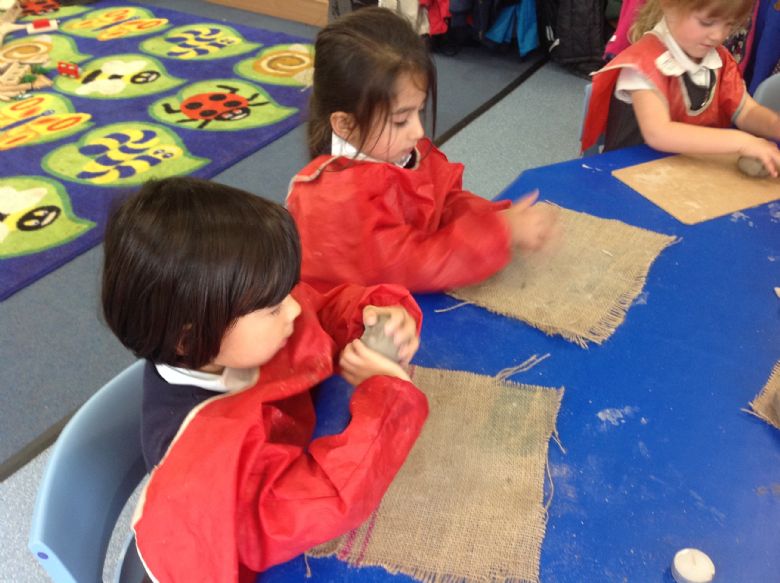 Rolling the clay into a ball ready to stick our thumbs in to make a hole!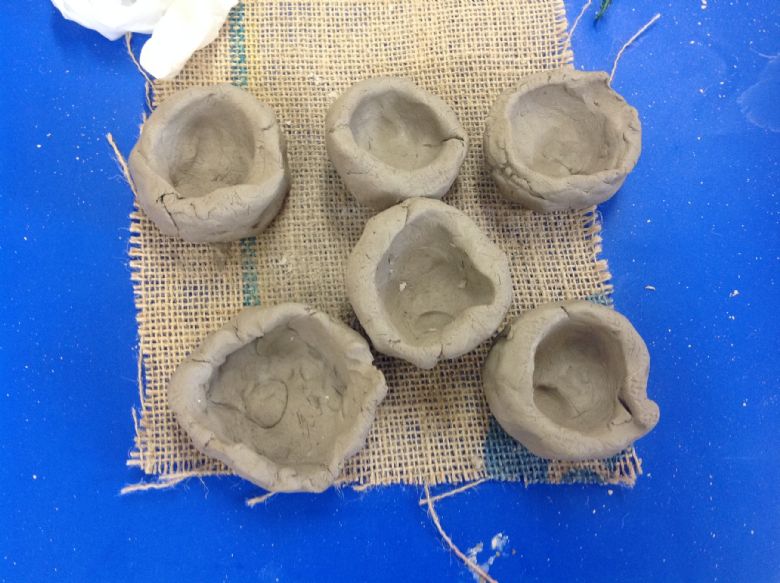 The first 6 divas made and drying - I wonder how long it will take to dry??