We have our future Scientists!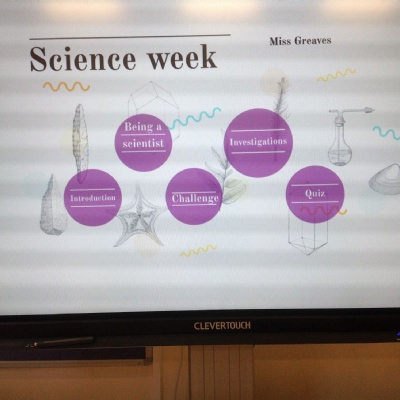 It has been Science week at Bishop Creighton Academy!
It has been Science week at Bishop Creighton Academy and what a fun week we have had so far.
To begin the week we went to Miss Greaves' assembly all about Science. Brown Bears were really excited about all the different opportunities they were going to have. These included; a car racing competition, an afternoon of Science experiments and a mini beast hunt! During the assembly Miss Greaves gave the whole school a quiz on Friction and year 1 learned some super new vocabulary such as 'air resistance' and 'forces'
Also during the week we started to design our cars ready for the competition to see which car would go down the ramp the quickest. We had lots of fun planning, designing and thinking about which materials we could use. The Brown Bears were very good at asking questions like " What would make the wheels turn faster?" "How can we make the car move quicker?" We decided to then use toilet roll rubes, straws and create our own wheels. We are very excited to be racing them against each other later on in the week.
We have also been able to go outside and look at mini beasts and bugs! We are talking about how they are similar and different to humans. Brown Bear class soon realised that ladybirds don't live in a house like us and they definitely don't go to school! We had lots of fun hunting outside and learning about the habitats of the mini beasts.
Well done our super scientists you have worked extremely hard this week!