Another fish-tastic week!

With the help of two real (but dead!) fish, we have had some valuable learning experiences this week...
The children have been very inquisitive about fish since our visit to Skegness aquarium, so this week Mrs Baldock brough in two real fish from the fishmongers! The children have been using magnifying glasses to get up close to the details on the body. They have seen how the gills work and felt the scales on the fish. They were fascinated with all of the bones they could see inside. This prompted us to compare our bones to that of a fish.
The children have been drawing the fish and then using water colours to paint them. They have taken great care of their work and several children spent a long time adding all of the small details to their work such as the scales and fin bones.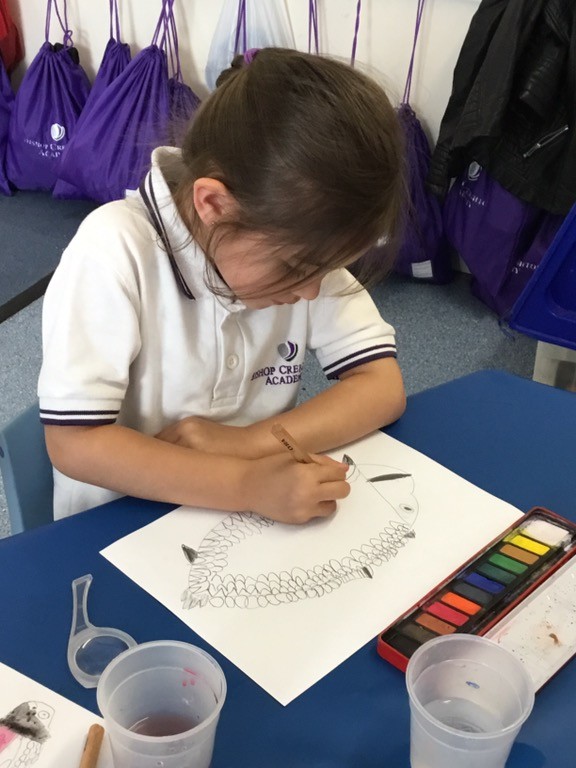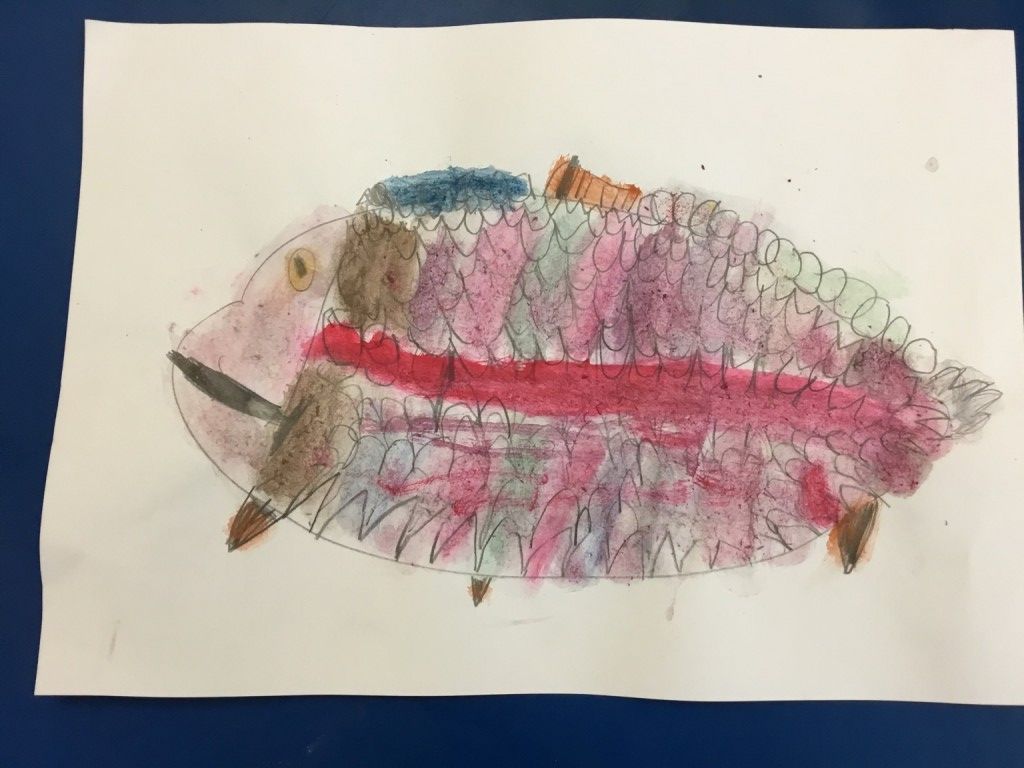 The home-learning challenge coming back this week was to design a fish and give it a name. We have been amazed by how creative some of the children and their families have been.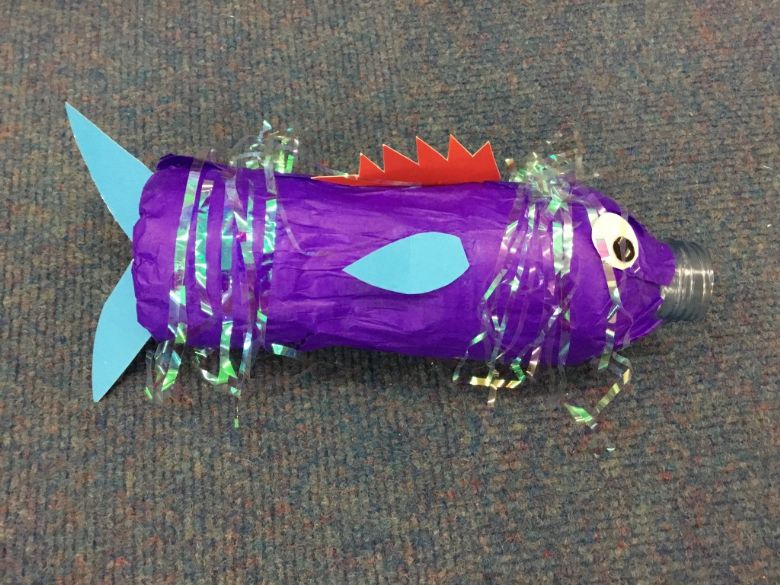 In literacy this week we have been writing poems about what we would put in our aquarium. The children have worked incredibly hard at this and have come up with some fantastic adjectives to help describe their creatures. Here is an example of the work from Inês.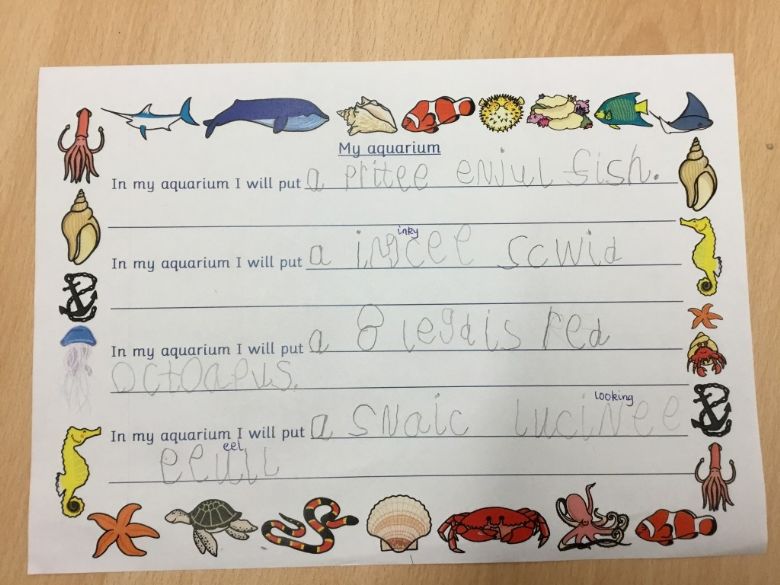 Ellis produced some super independent writing about swordfish this week which resulted in a visit to Mrs Redhead to share his work. He was very proud of the certificate that he came back with. Well done Ellis!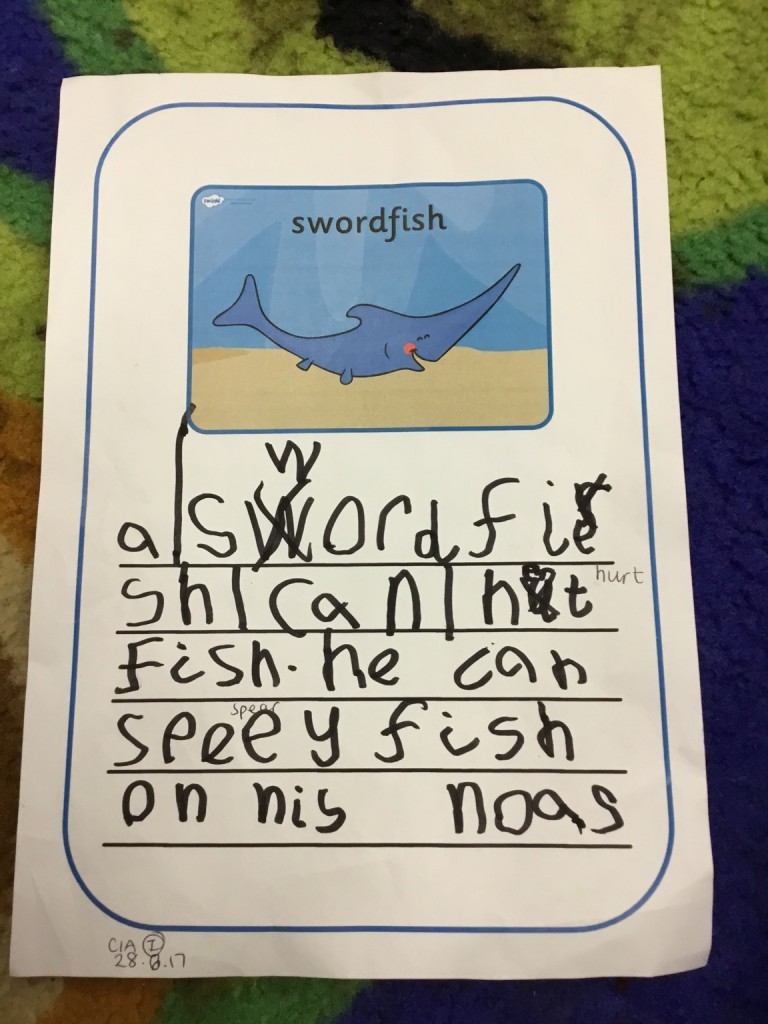 Have a look at our gallery for more photos of our fishy learning this week.