Mummy & Me session

This afternoon we invited some very special ladies to join us in class - our mums!
In celebration of yesterday's Mother's Day the children enjoyed a "Mummy & Me" session this afternoon. For the mums that were unable to attend we welcomed some grans/Nannas to join us. Crafts on offer were;
*Decorate a plant pot and sow flower seeds inside
*Thumbprint salt dough shapes
*Handprint on a mini canvas
*Mindfulness colouring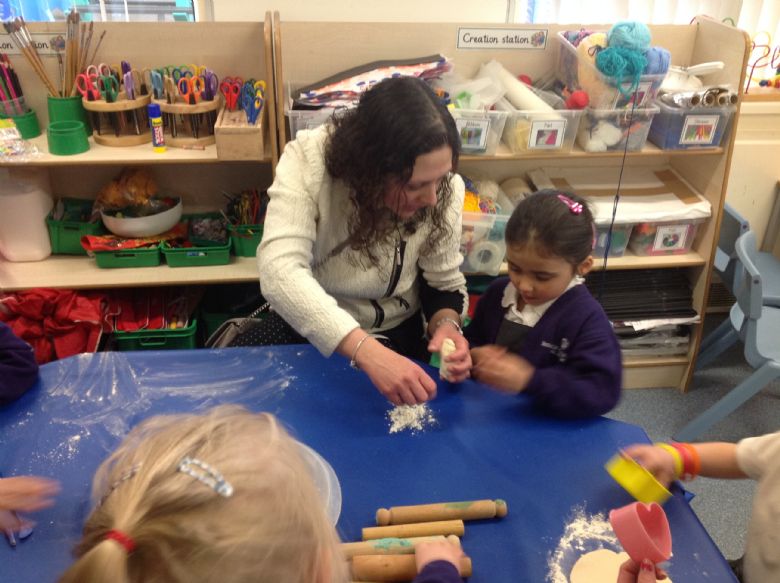 The children also enjoyed sharing lots of areas of provision with their mums/grans both indoors and out. After some biscuits and a drink the children shared their grand finale that they have been perfecting for the last week - singing "I love you mummy". This brought a lump to many throats and reminded the mums just how special and loved they are.
Click here to listen to our special song.
Click here to see our photo gallery for this afternoon.