Down on the farm 8.2.17

Today we enjoyed a fantastic day at Sacrewell Farm as part of our "Amazing Animals" theme.
Wearing our wellies and waterproof trousers we very excitedly boarded a coach this morning which would take us to Sacrewell Farm. The children were looking out of the coach windows hoping to catch the first glimspe of the farm. It wasn't long before we arrived to lots of "ooohhhs", "ahhhs" and "are we really at the farm?"
After entering the farm we had a quick safety talk then split into two groups ready for the tractor ride. For many, it was the highlight of the day! The ride was a little bumpy, but we got to see most of the farm. When not in the tractor ride, we walked around looking at the many animals on the farm; rabbits, guinea pigs, sheep, alpacas, pigs, donkeys and chickens. The children were so excited to be seeing the animals up close and even getting to touch some of them. The children thought the alpacas were great! Never before had they seen one and some thought they looked like sheep with a giraffe neck!
After all that walking and talking about the different animals, what they eat and where they live, the children were ready for some lunch. The fresh air had made them all extra hungry as there wasn't much food left in their bags!
We had a little time in the playbarn before getting on the coach to go back home.
The children all showed fantastic behaviour at the farm and were very considerate towards the needs of the animals; making sure that they weren't too noisy around them and stroking them gently. The children are all very keen to visit the farm again with their parents to share the fun!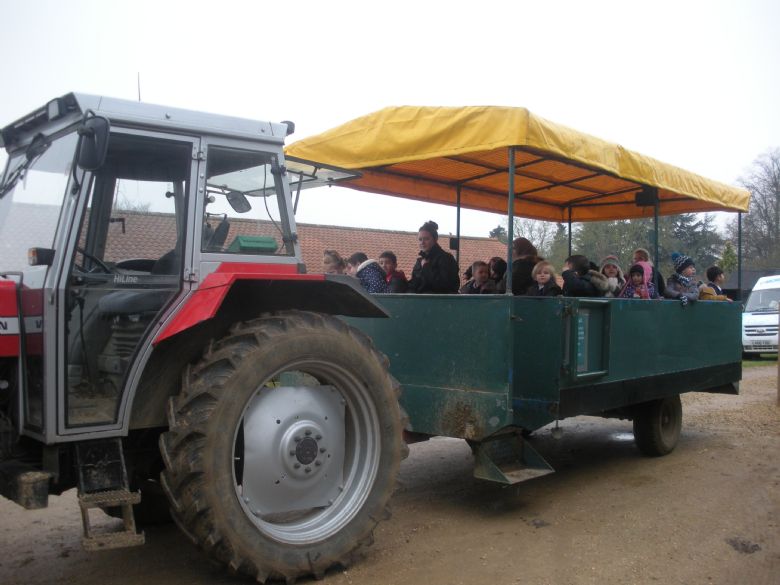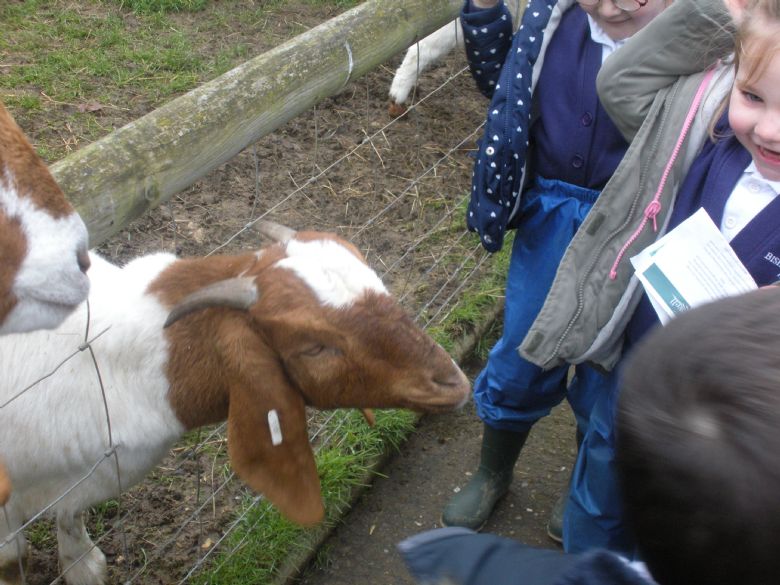 Click here for more photos.