Handa's Surprise!

We are now into the second week of our text Handa's Surprise. Check out what we've been learning so far...
During the first week we read the book several times and talked about the different fruits in the story. We took time to explore the fruits using our senses. Many of us had never seen a real avocado or guava before. In Literacy we wrote lists of fruits either from the story or of our favourite fruits. In art we used our observational skills to draw the fruits using oil pastels. Once finsihed these were cut out and made into a large display.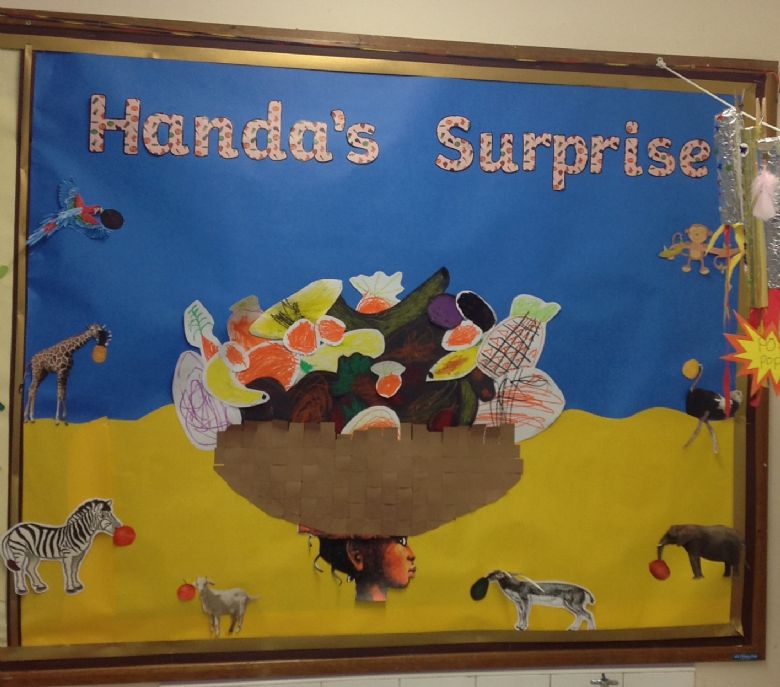 This week we have been learning about the animals in the story and taking time to describe them. In literacy we will be writing lists of animals. In maths we will be making repeating patterns using a combination of shapes and fruits to print with. Here are two examples of our printing from today.