5-a-side Football League!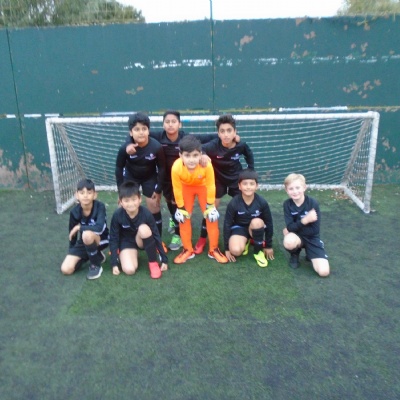 Along with other schools across Peterborough, BCA competed in a 5-a-side football league. Matches are held every Monday for next few weeks.
On Monday 8th October, BCA travelled to Stanground Academy for their first football fixture of the year, to play in a 5-a-side league.
Full of optimism, we lined up against last year's champions Oakdale Primary School. BCA started well, continuously winning the ball back and playing with real intent. Unfortunately, we failed to make our chances pay and Oakdale were awarded a penalty! However, Maiwand who was on form all afternoon, pulled off an amazing save to stop the penalty! Despite this, Oakdale managed to score on the rebound which was closely followed by a quick second goal. Even though we had gone 2 goals down, our heads didn't drop and Berek scored to get us back into the game. Although we kept trying we were unable to equalise and lost 2-1 to Oakdale in our opening game.
Next up was St. Michael's Church School, in an evenly contested game where both teams had great chances, Kieran stood solid in defence and stopped St Michael's from having any more clear cut chance.clear chances. As the game appeared to be dwindling out to a 0-0 draw, Kosta struck from distance to secure a 1-0 victory with 30 seconds remaining.
Despite mixed results, the performance in both games were fantastic and all involved represented the school proudly. What a great start the sporting calendar, we can't wait to reflect on our tactics and prepare ahead of next week's matches!