Bug Hunting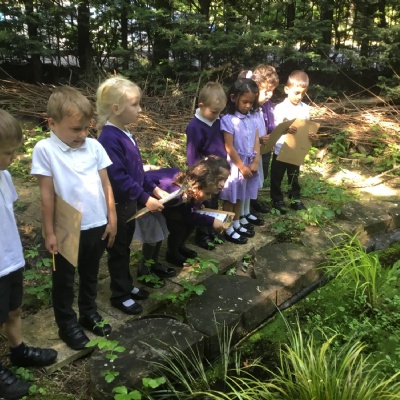 Today we have been bug hunting!
Last week we used The Very Hungry Caterpillar as our key story. Today we have been out and about in the academy grounds looking for bugs.
The class split up into three groups and searched different areas for as many different bugs as we could find. We worked in pairs to find as many bugs as we could from our bug spotter sheet. Today we found lots of ants (red and black) as well as plenty of woodlice hiding in the bark of old logs. The highlight for all children was a visit to the pond area. The pond is tucked away in a fenced off area which the children thought was magical. They listened to the safety instructions and were very sensible while inside.
The pond area was great. It was very quiet in there. It's like a secret jungle because the leaves are very tall!
I found a worm and a spider. The spider was massive!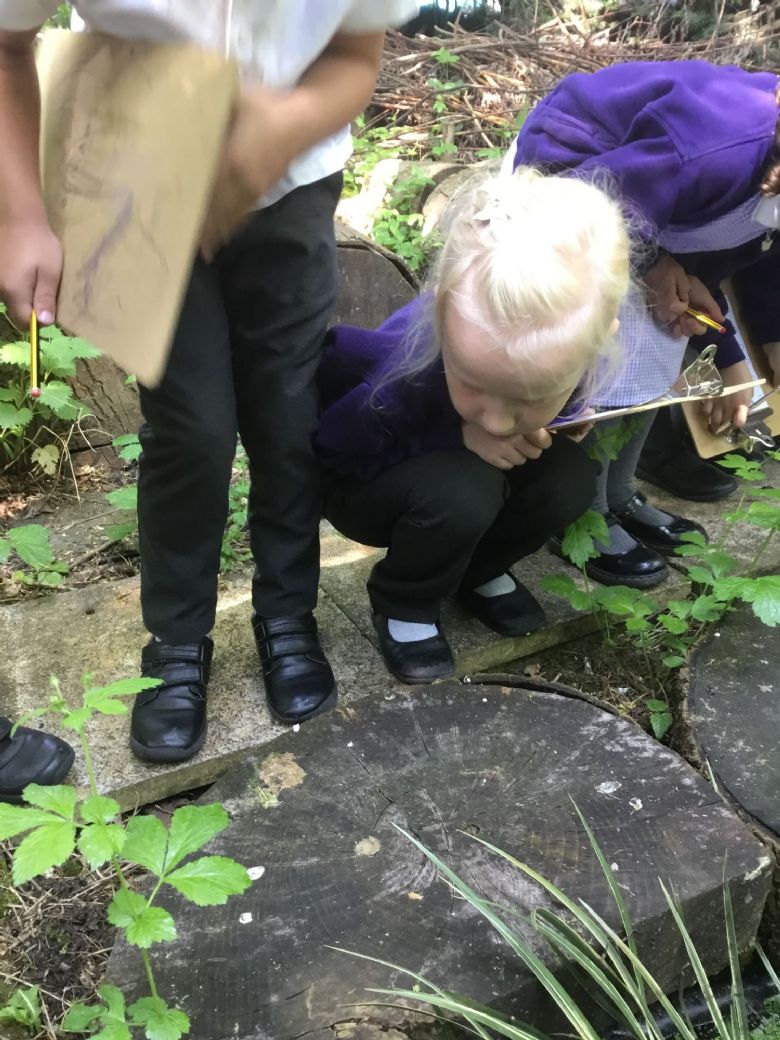 Click here to see more photos in our gallery