Break a leg!
On Tuesday and Wednesday Year Five and Six staged two performances of Reach for the Sky a play about doing our best based around the Rio 2016 Olympic Games.
The children had all worked extremely hard to learn their lines and to sing the songs. Many of the children had spent their break times rehearsing in small groups to make sure that they were as ready as they could be for the performances.

On the day of the performance we were all very excited but also a little nervous. However once the show started everybody really enjoyed themselves and put on a wonderful show for the family and friends that attended. All the audience really enjoyed the show and one parent even commented that it was the best play he had seen since his children had been at the academy.
Everybody did a great job but a special mention goes to Eliza and Alliyah for playing such wonderful (if slightly scary) teachers and to Matthew for stepping up to take a larger role due to absence even though he has only recently joined us.
A huge well done to everybody!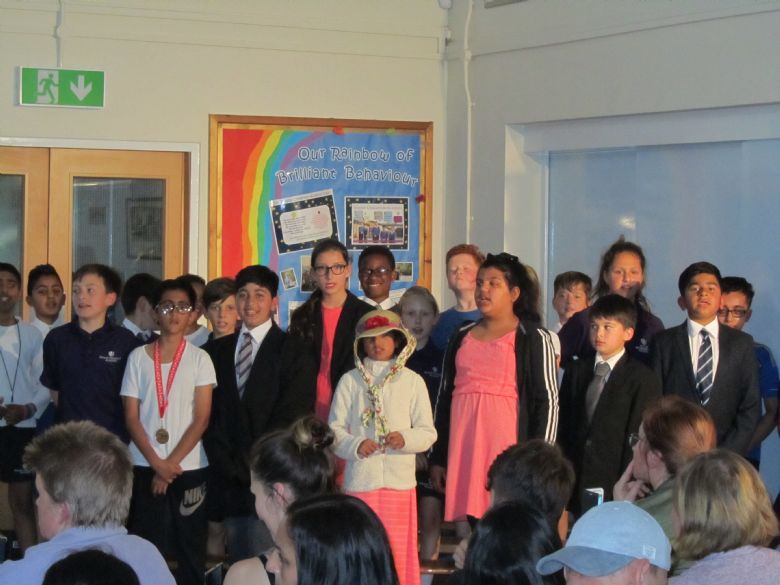 Click
here
for more photos.