Amazing Animals!

Welcome back to the new term. We have been doing so much already in such a short space of time!
Our new theme for the spring term is 'Amazing Animals'.
We begin the theme by talking about our pets or pets we would like to have. In our class, cats and dogs appear to be the most wanted pets! This week in maths we have been learning how to tally. By asking our friends, we have created tally charts for our favourite colours, foods and animals. The children are now such tallying experts and have even started to make a tally for the number of doors and windows we have in our classroom and shared areas!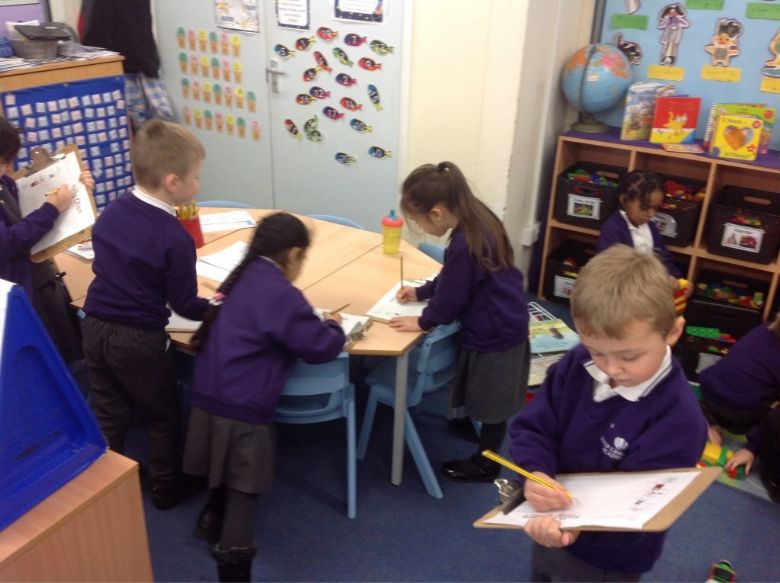 Tallying in action!
In literacy this week the children have enjoyed reading the story "That's not my puppy". They have explored and discussed the textures of a number of different materials within the classroom, coming out with words such as hard, smooth, soft, crunchy, prickly, fluffy, tickly, sharp, bumpy, rough, ready to use to write their own story entitled "That's not my bunny". Once they had written their story and added textures to different body parts, the children learnt how to use the spiral binding machine to make their story into a proper book! This was the highlight of the session, with each child helping to push and pull the levers to make the machine work. The children have really enjoyed reading each others stories.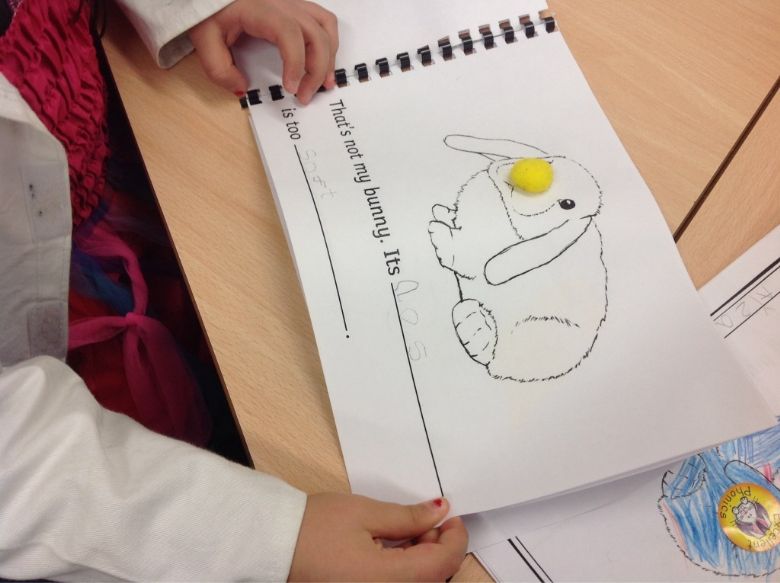 Today the children have been learning about Mrs Redhead's dog, Alfie. After looking carefully at some photographs of Alfie and writing a list of words to describe him, I told them that Alfie had escaped from Mrs Redhead's garden and was now lost! Their challenge was to write a 'Lost' poster to help Mrs Redhead get her beloved Alfie dog back home safe and sound. We talked about the importance of describing him carefully and telling people that he was a friendly dog, so that they wouldn't be scared of him. We also made sure to write a telephone number on the poster so that they could contact Mrs Redhead. After writing their posters, Elephants group took their posters to Mrs Redhead who was very pleased that they were going to help her find Alfie.